In April this year, Uncle Raymond (@raymondl88) went viral on TikTok for filming himself dancing at a traffic junction in Ang Mo Kio. He has since amassed more than a million likes, and he makes random appearance around Singapore to dance with anyone who wishes to join him.
Since his TikTok fame, he has even danced with frontline healthcare workers and Health Minister Ong Ye Kung.
"Since doing that video with Minister Ong, more people know about me. I've been dancing more. But no matter how busy I am, I will show up at MRT stations to dance with my fans. I will schedule some time every day to do this."

Uncle Raymond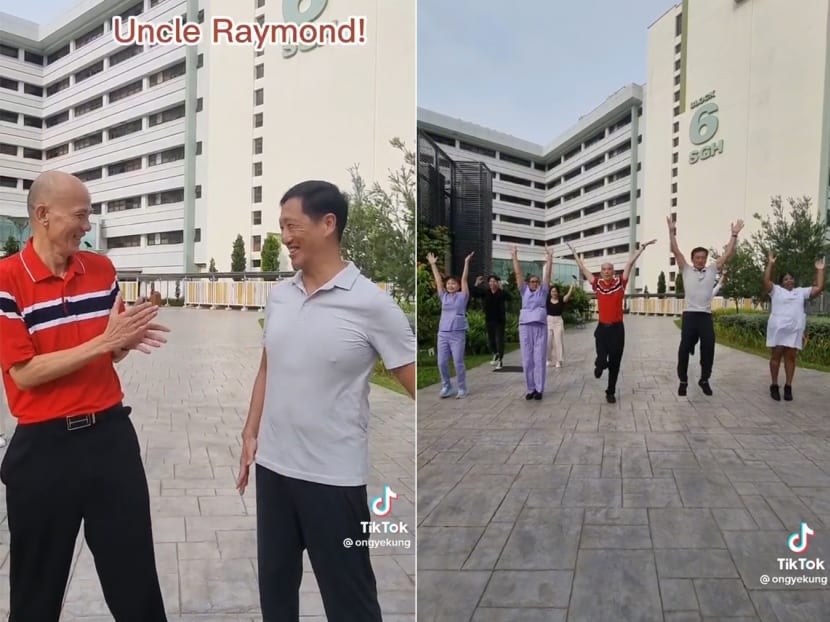 Subhas Nair: As a brown person in Singapore, to me Uncle Raymond is a reminder of how public space is not equally public for everyone.
In a TikTok video published on 8 Sep, activist Subhas Nair commented that Uncle Raymond is only able to dance everywhere with no repercussions because he is Chinese.
"If Uncle Raju, or Uncle Rakman, or Aunty Ramya organize dances in public telling people 'this time this place come can dance together' you don't think someone will call the police?"

Subhas Nair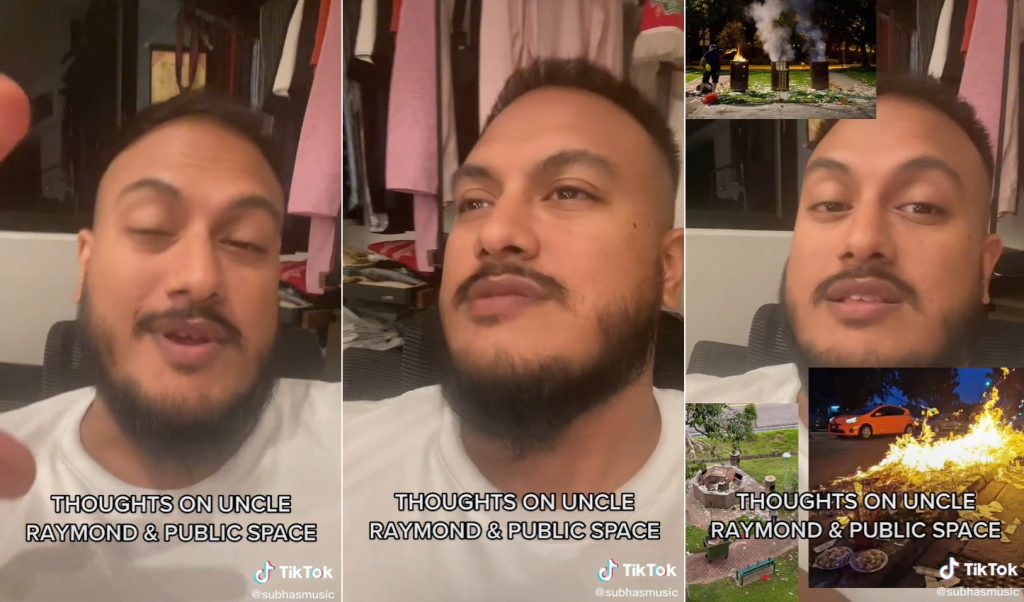 He also reflects on how all the non-Taoist/Buddhists in Singapore has to put up with "littering, pollution, fire hazards" throughout the seventh month. Essentially, to Subhas, these are reminders for a brown person that public space is really not for everyone here.
What do you think?
One commenter pointed out that TikToker Aktar Khan (@aktarkhan116) has been doing pretty well on his TikTok channel too. Subhas responded that his point about public space not being for everyone still applies.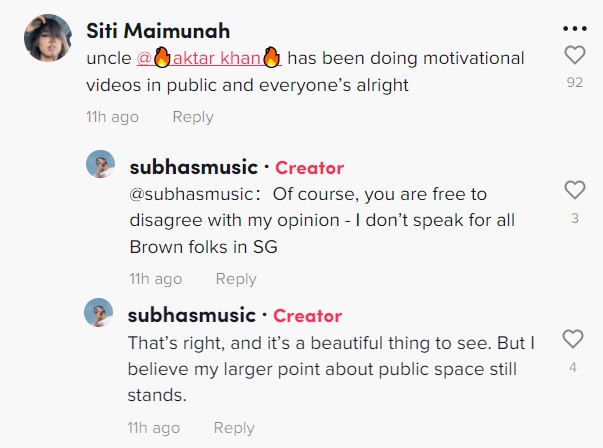 What do you think? Did Uncle Raymond have it easier because he is Chinese?
Watch Subhas Nair's TikTok here.