The Online Citizen (TOC) just revived its website and social media profiles after going offline for a year. However it seems like the government is out to take them down once more using POFMA.
What is the POFMA for?
The latest POFMA direction was issued to ex-GIC Chief Economist Yeoh Lam Keong over his post about HDB's losses being misleading. Yeoh has already made his correction, and updated his followers about it.

However netters are convinced that the economist's posts should not be considered fake news. He made it clear that his posts were a statement of opinion. Moreover, the PAP did not provide any concrete prove that statements were definitely false, they merely stated their disagreements.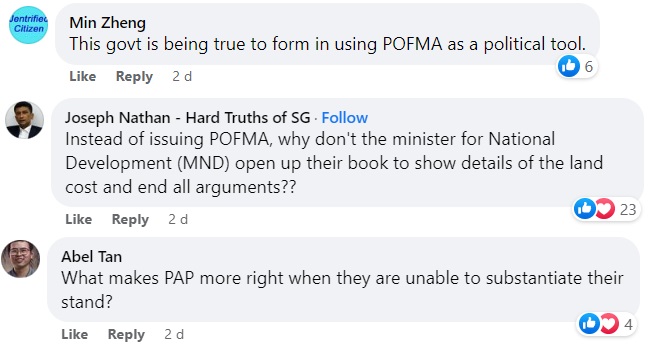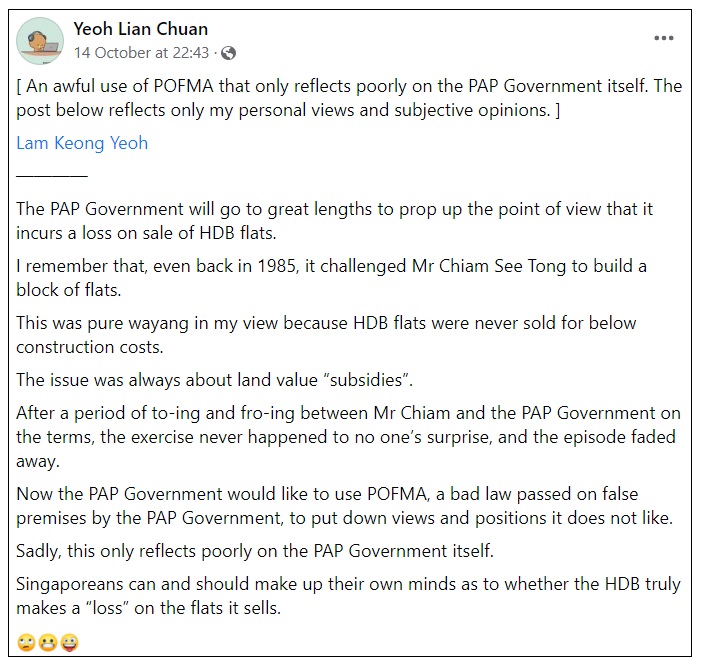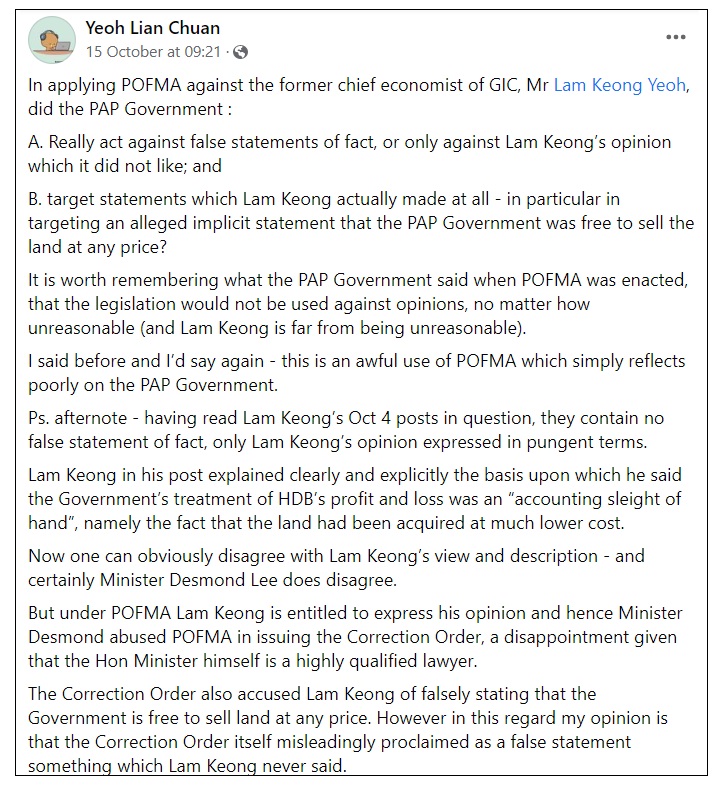 This seems like the government's latest attempt to bring TOC down. The newly-revived platform was also similarly issued a correction notice for reporting on Yeoh's post. TOC noted that they don't need to respond because they are not based in Singapore anymore.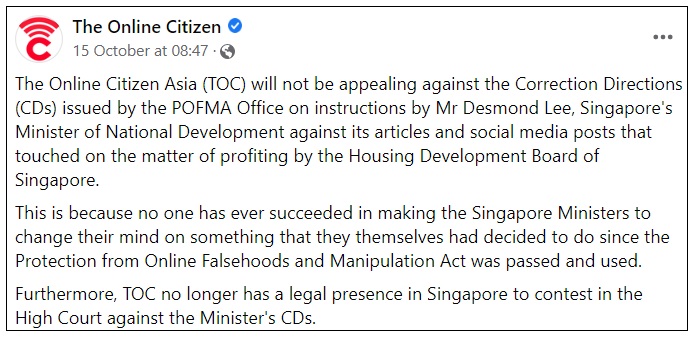 Shih-Tung Ngiam, president of human rights organization MARUAH, shared that the government can issue 2 more POFMA orders against TOC in order to block access to their website from Singapore.

What do you think? Will Singaporeans soon not be able to access The Online Citizen?