By LM — In a recent policy shift, India shall now require a negative PCR Test report from travelers within 72 hours of travel to India. The decision apparently seems an appropriate one, given the upsurge in COVID cases globally. But, here's the twist. They only choose Asian countries to test – China, Hong Kong, Japan, South Korea, Singapore, and Thailand.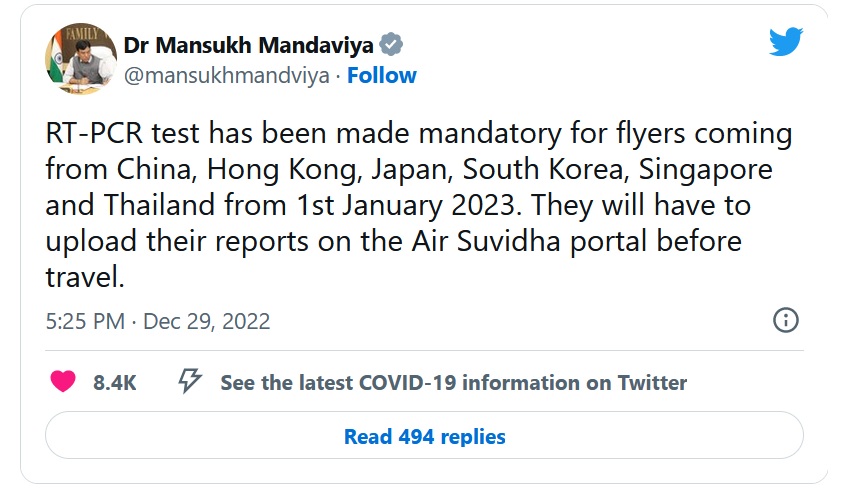 The is a political and not a public health decision
Why would India make a Negative COVID Test a pre-requisite for Singapore which only has 600 COVID cases reported and not for the United Kingdom which reports a shocking 80,000+ cases daily? Seems like a illogical decision.
There is a high number of reported infections in Europe, and they have more deaths compared to Asian nations. Then why does India not include European countries on the list?
Additionally, are they acknowledging that actually Indians are not well-vaccinated? Not surprising, considering the many reports of fake vaccines in the South Asian country.
Indian decision makers are not united
What's even stranger is that one day before, the High Commission of India in Singapore had to "clarify" that travelers from Singapore do not need to take a COVID test. Is the High Commission of India in Singapore just uninformed of their own policies? Why make such a "clarification" one day before the policy change? Do their decision makers not talk to each other?