Over the weekend, Senior Counsel Harpreet Singh was seen donning the Workers' Party uniform at their outreach. This is not the first time he has been seen with WP. Earlier in August, he was seen walking the grounds in Marine Parade, but at that time he was not wearing the uniform.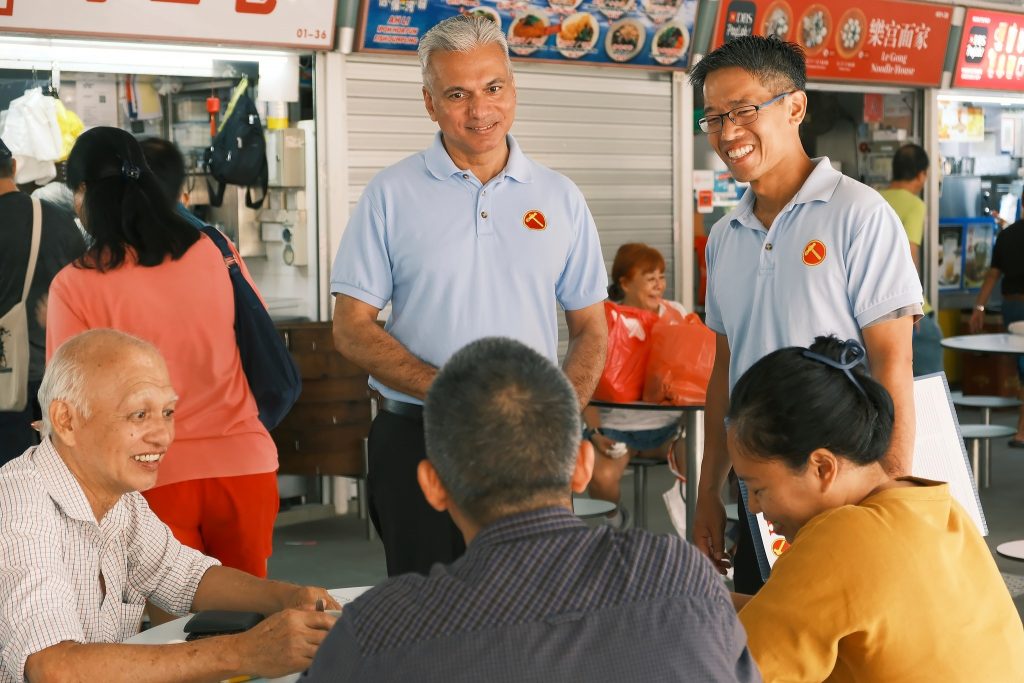 Senior Counsel Harpreet Singh Nehal is a big fish.
Senior Counsels are considered elite lawyers in Singapore. After all, there are only 98 individuals who have been granted that distinction by the Singapore Academy of Law. Others include PAP ministers Shanmugam, Indranee Rajah, Edwin Tong, and MP Murali Pillai.
Singh is a graduate of Harvard Law School. He was once appointed as an independent reviewer by the Monetary Authority of Singapore to investigate an international bank concerning a corruption scandal relating to a foreign state-owned investment corporation.
Singh is also no stranger to the public. He previously penned commentaries on social and legal issues, and he has questioned PAP's policies. For instance, he was one of three senior counsels that acted against 377A. He also penned a critique of CPIB's decision to not prosecute six former KOM executives.
At the next GE, Harpreet Singh will really be a big boost to Workers' Party. To have someone of his calibre going against the the establishment grain and joining the opposition is absolutely incredible for Singapore.