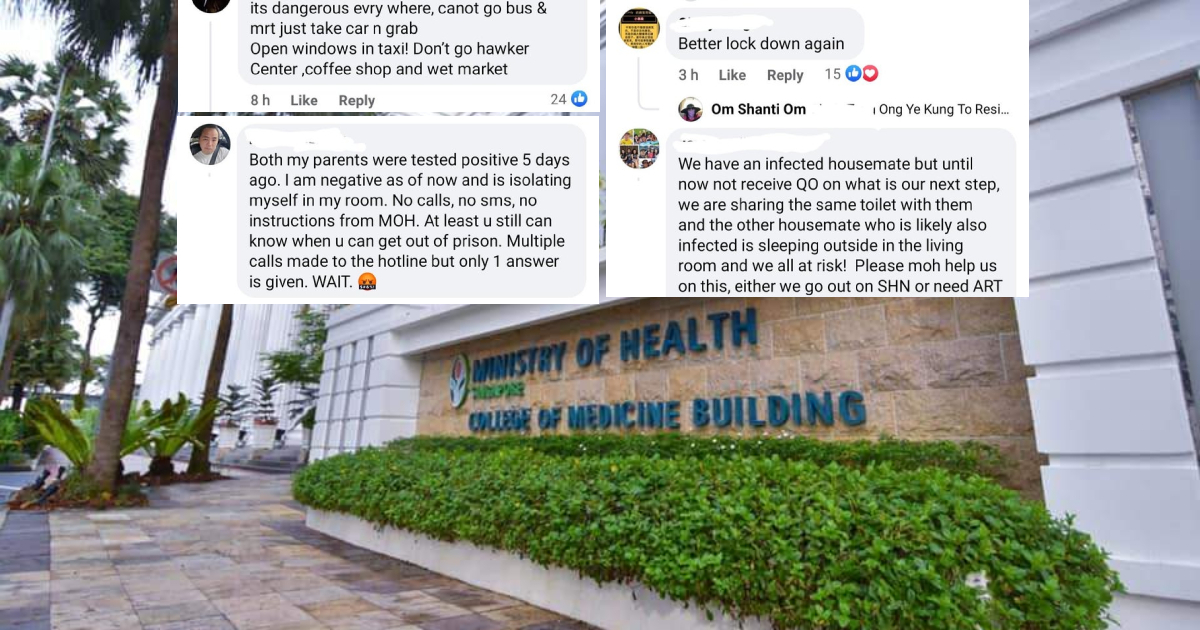 Frustration with MOH, Task Force as Singaporeans Left To Deal With Covid-19 Themselves
MOH is cracking under pressure as the number of covid-19 cases is rising faster than they can handle.
Unanswered calls to the MOH, endless wait for MOH's instructions after testing positive and lack of clarity on home recovery procedures – It is obvious that MOH is cracking under pressure as the number of covid-19 cases is rising faster than they can handle.
Yet the Multi-Ministry Taskforce (MMTF) is responding to the escalating covid situation by shifting responsibility to individuals. This goes to show how ill-prepared they are now that the situation is out of control and they have decided to give up.
In other words, it is a convenient way of saying "your own problem you settle".
In fact that is how many Singaporeans are feeling, having to go through self-isolation after family members tested positive, with no assistance from MOH and uninfected Singaporeans fearing for their health as they go out and about their daily lives.
A netizen said his parents tested positive five days ago but having not received any call, sms or instructions from MOH since, he has been isolating himself in his room as he tested negative.
Another netizen voiced concerns about having to share a common bathroom with an infected housemate as MOH has not followed up with any Quarantine Order.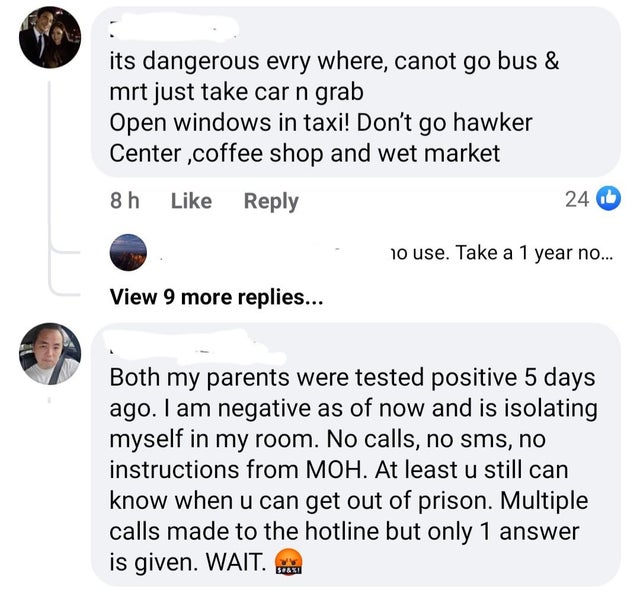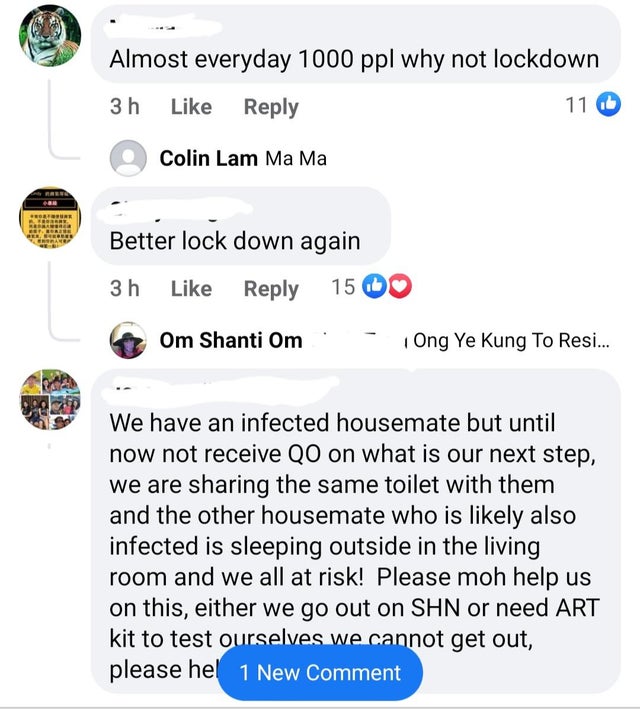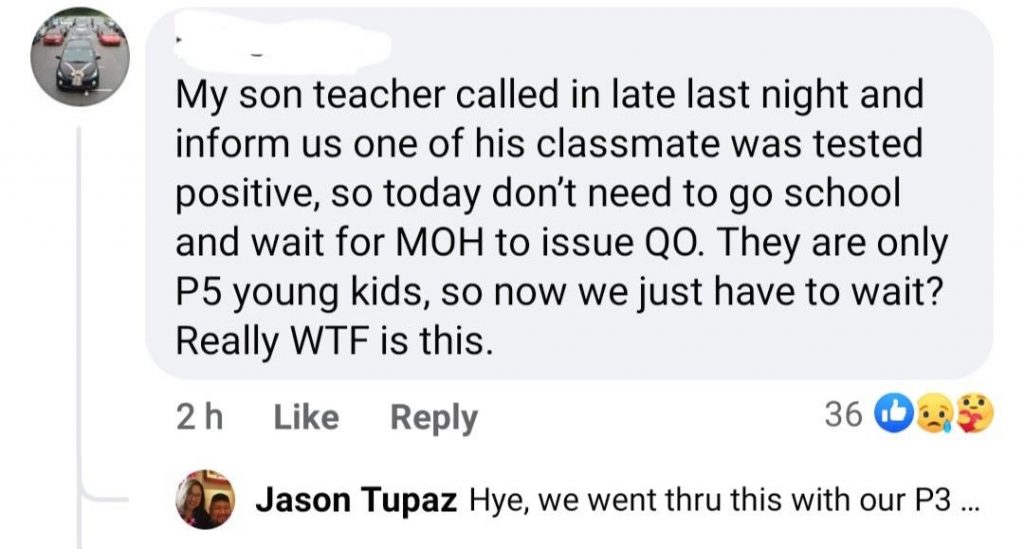 Singaporeans are also criticising the MMTF for watching the covid-19 numbers rise without doing anything about it and expecting Singaporeans to live with the risks. Concerned for their family and children's safety, many are calling for a return to strict control measures.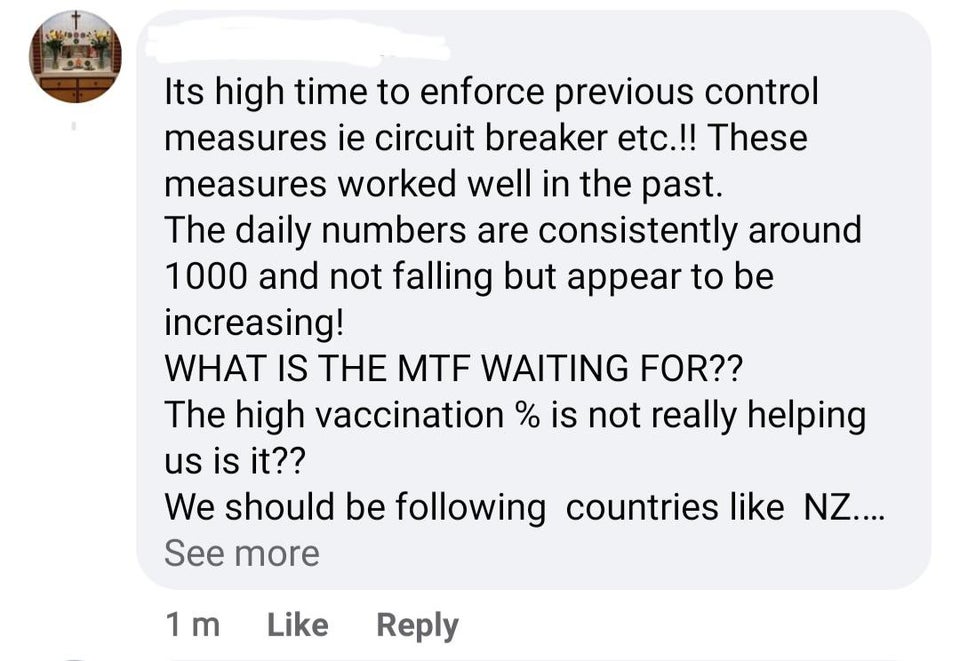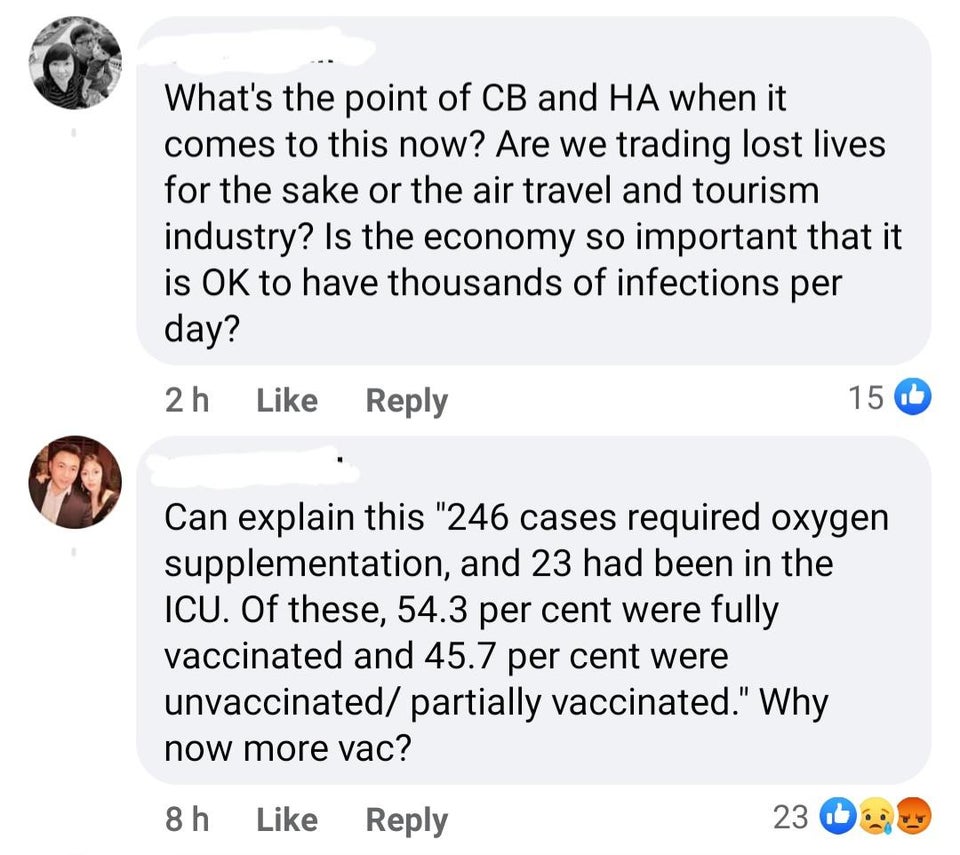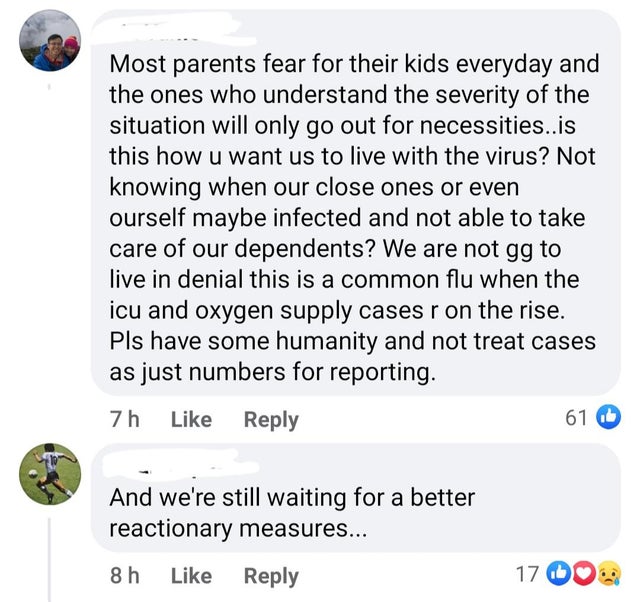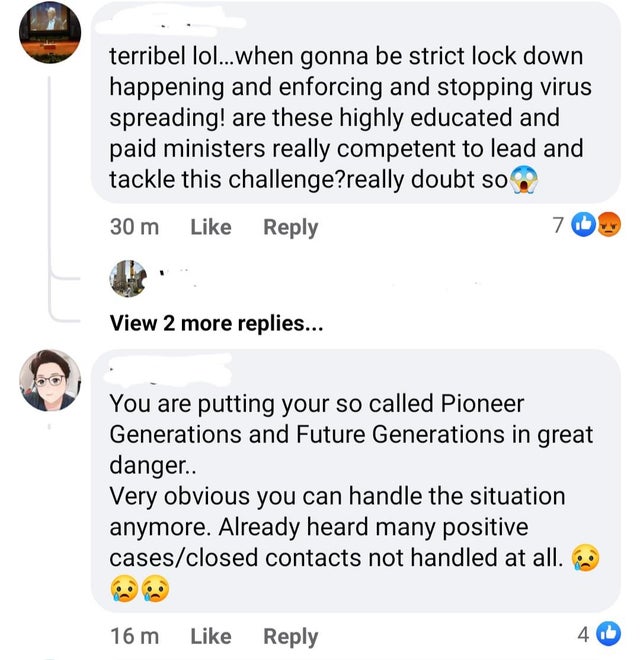 Where is the MMTF leading Singaporeans to? The government was previously lauded for bring the pandemic under control last year but all the gains have been reversed now that cases are soaring to over 1000 daily and hospital wards are under pressure. On top of that is the stress Singaporeans face from the uncertainty of dealing with covid-19 alone.
At this rate, we will continue to see a surge in the number of covid-19 cases as MOH lags behind in contact tracing and the MMTF has no clear strategy in sight. In the end, it is our seniors who bear the greatest risk.
Singaporeans have lost all trust in the MMTF's ability to manage the covid-19 crisis. The system is falling apart and what Singaporeans are experiencing is confusion, anxiety and frustration every single day this crisis continues.