Earlier today at around 1:30pm, a container truck toppled after trying to exit a roundabout in a residential area. The incident took place at Bedok Reservoir View, and the container truck appears to have just gone past the gantry.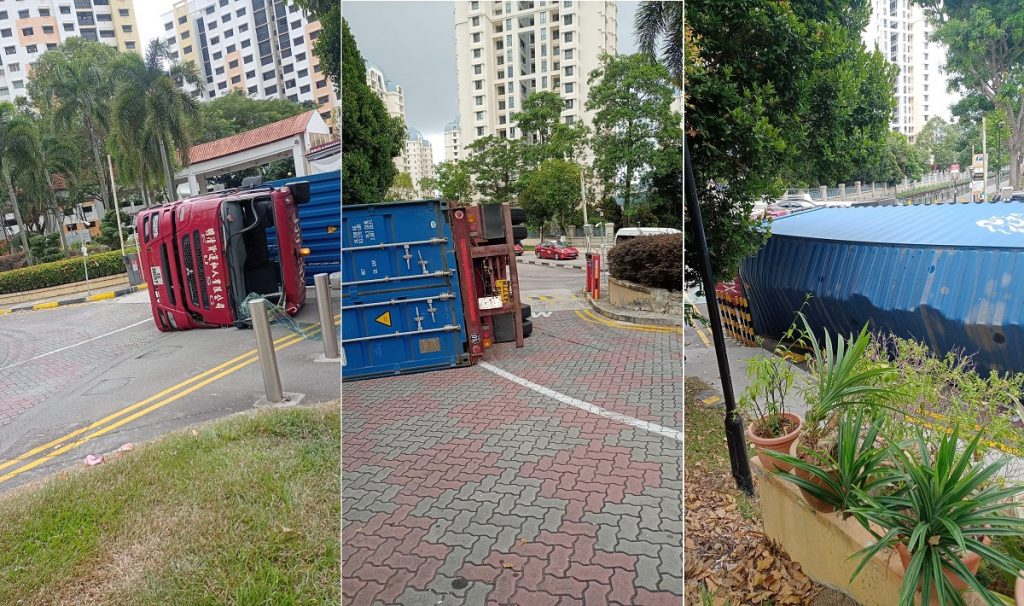 It is unclear what this heavy vehicle is doing in a residential area. This could have been dangerous, especially if a pedestrian happened to be walking, or a smaller vehicle were to be in the next lane.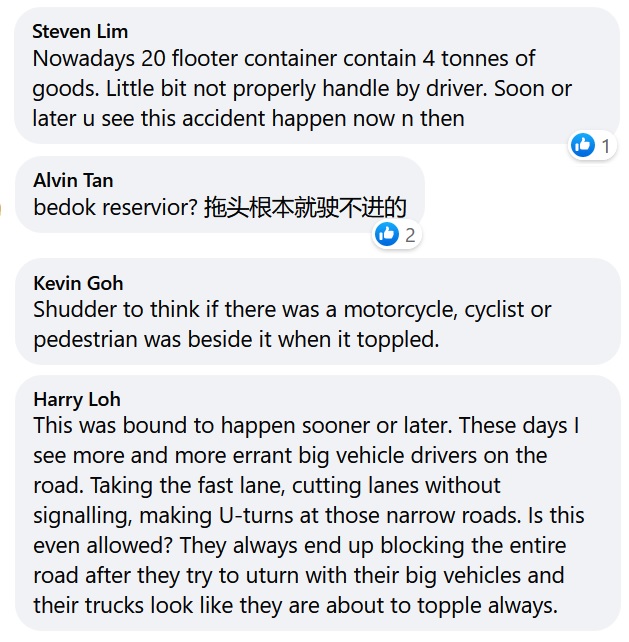 This is apparently also not the first time such heavy vehicles are seen in that area.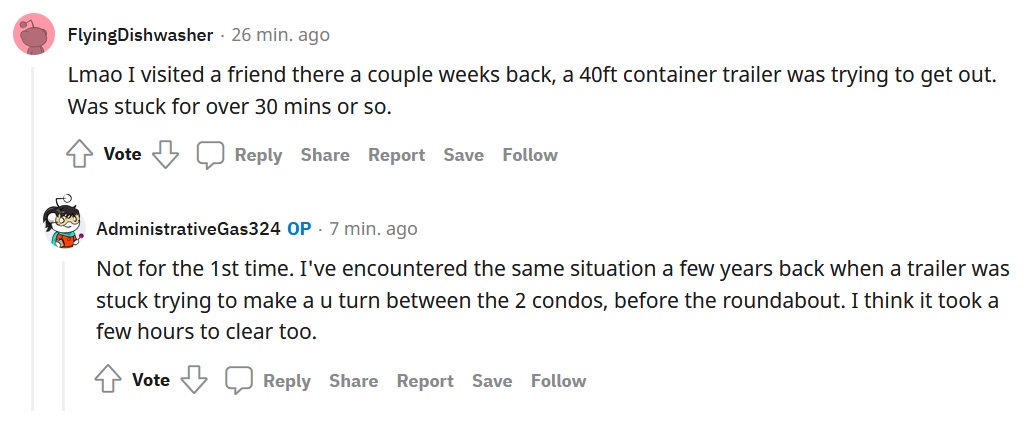 According to LTA, heavy vehicles cannot drive in tunnels. They also need an auxilary police escort and a permit if they exceed certain dimensions. However, LTA didn't ban them from narrow roads, where these heavy vehicles should not be allowed at all!
Is LTA sleeping on their job? Have they been allowing drivers who have not enough knowledge of Singapore's rules and roads to drive these big vehicles here? We need to have stricter rules on the road or we will just have more and more errant drivers!
According to someone living in the area, the container truck has still not been recovered at 6pm and no vehicles are allowed in or out of the estate.