From the WhatsApp text messages, it is clear that Raeesah Khan started the lie and Pritam Singh was the one who asked her to come clean.
In her text message to Pritam Singh on 3 Aug, Raeesah Khan apologised to Pritam Singh for lying. She could not provide any details on the "sexual assault victim" she brought up in parliament and started the whole problem.
"I'm really sorry pritam!"

Raeesah Khan to Pritam Singh
However when Raeesah wanted to retract her statement, Pritam Singh told her she has to address the issue and provide the details.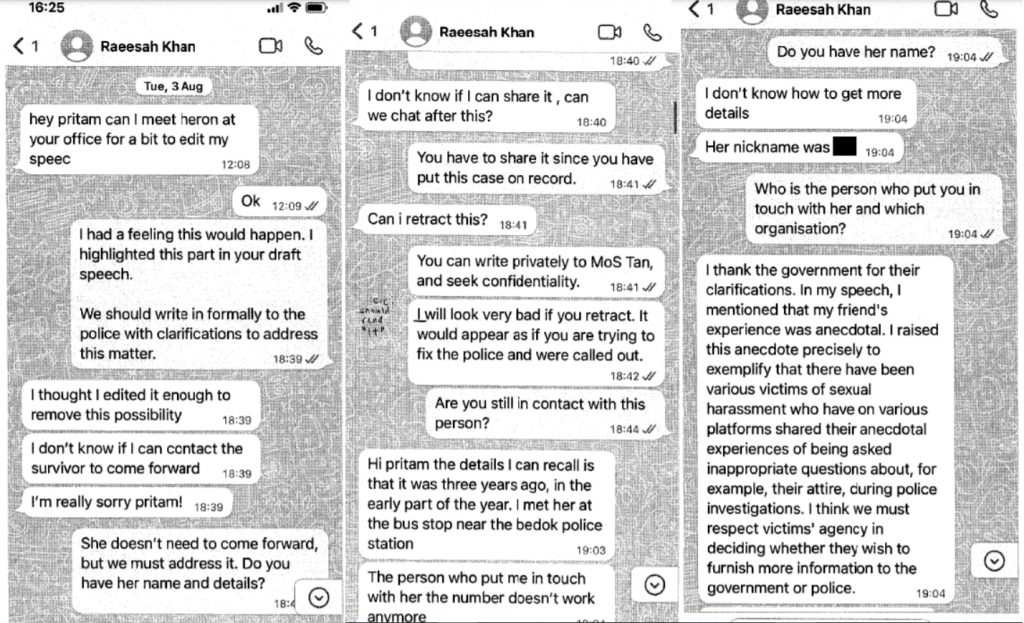 He was not satisfied with the lack of details by Raeesah and pressed her to get more details. He told her she needed to act like a responsible MP.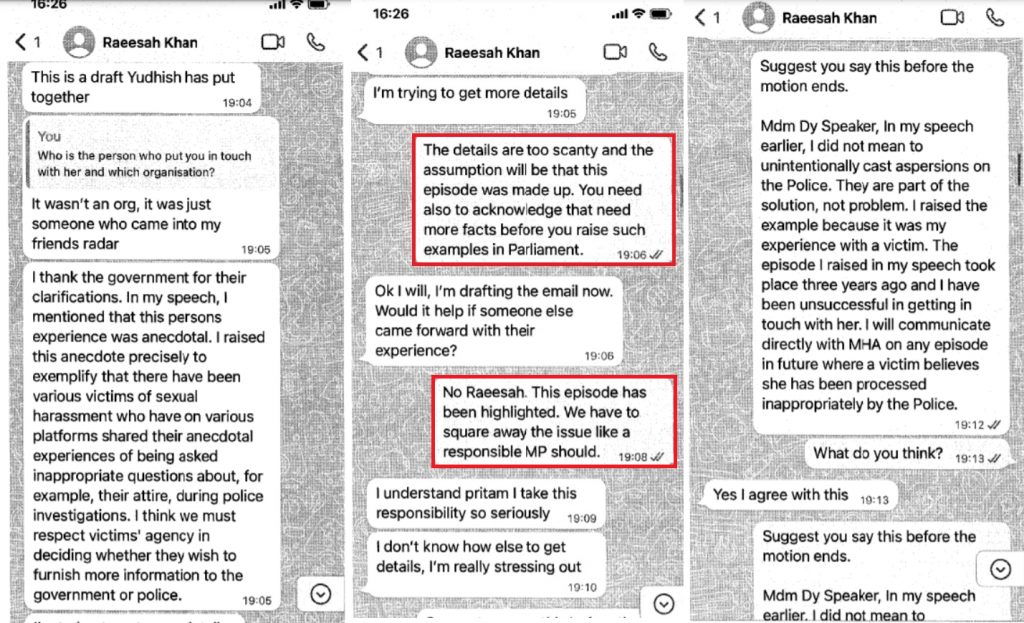 Pritam also heavily edited Raeesah's draft so that it does not unfairly paint the police in bad light.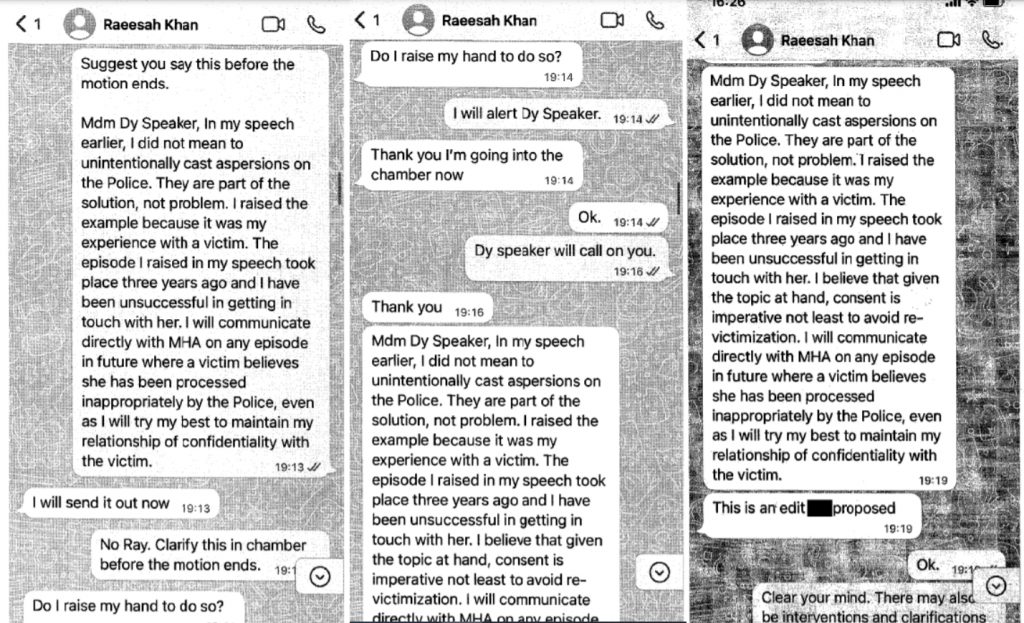 Based on the above evidence which the Committee of Privileges looked through, how is it that Pritam Singh was the mastermind of Raeesah's lie?
When Raeesah's evidence was lacking, he pushed her for more. He also previously asked her to substantiate her claims although she claimed she did not understand what that meant.
When Raeesah wanted to sweep the matter away, Pritam pulled her back and told her to face it like a real MP.
After all that, Pritam now has to take the shot for Raeesah. Now he faces further possible criminal proceedings while Raeesah will probably away with a fine. Is it fair?
Raeesah said sorry to Pritam because she knew she screwed up and sabotaged the entire party. She felt guilty about dragging her mentor in the mud.
If there is anyone who can clear Pritam and the party's name, it is her.