It's only March, but we've already seen 5 blade-related incidents in the country. From taking up swords to throwing watermelon knives at police officers, what is going on!?!
1) Buangkok Swordsman
On Monday (14 Mar) at about 2pm, a 37-year-old Fadhil Yusop randomly started swinging his samurai sword around at innocent passersby and cars. This incident took place in Buangkok. One man was taken to the hospital with two superficial slash wounds on his left arm, while another suffered abrasions on his left knee.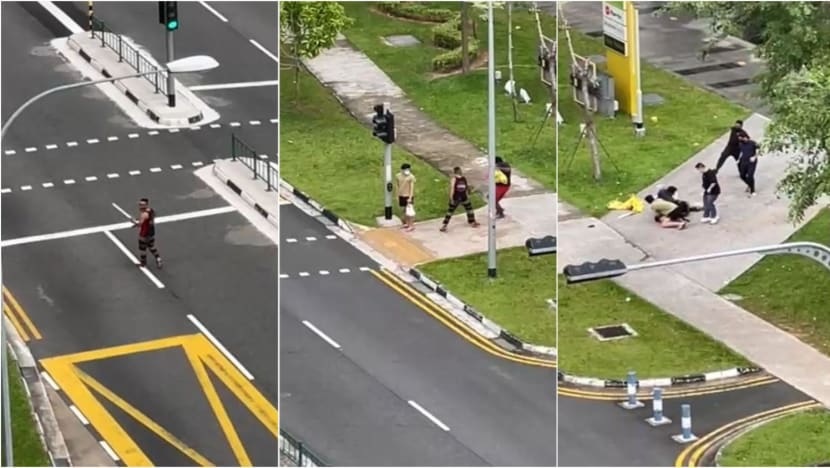 According to news reports, Fadhil consumed a large number of pills containing dextromethorphan which led him to behave like this.
2) Man Throws "Watermelon Knife" At Policeman
On the same day (14 Mar) at 9:10pm, the police received a call about a 27-year-old Leonard Goh Yew Cheng who was allegedly armed with a knife at Bukit Batok West Avenue 8.
The police responded to the call, and during their engagement with Leonard, he allegedly pulled out the knife from under his T-shirt and threw it towards one of the officers. The handle of the knife landed on the officer's right cheek and caused a reddish bruise.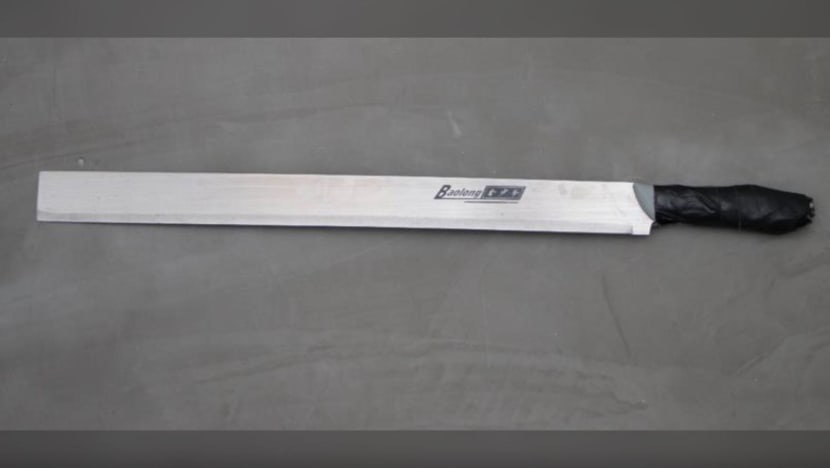 Police later raided Leonard's home and found five more long knives. Why did he even need so many watermelon knives!?!
3) Man Attacks People With Razor Blade In Queenstown
Also on 14 Mar at about 6:20pm, a 33-year-old man started attacking some passers-by with a razor blade at Block 59 Strathmore Avenue. He injured two people, a 38-year-old man who suffered lacerations and was conscious when taken to hospital, and a 49-year-old woman who suffered minor injuries and refused to go to hospital.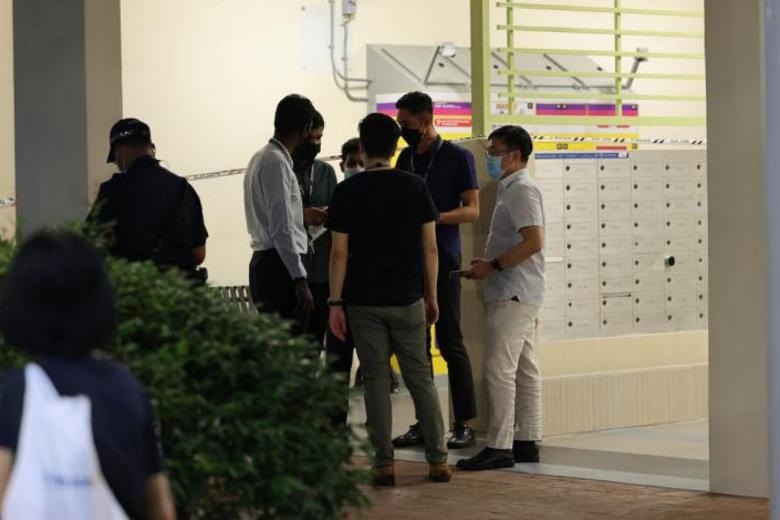 Preliminary investigations revealed that the man claimed to have heard voices in his head telling him to attack people. Apparently the man has past records with IMH, and is also "traced for consumption of controlled drugs".
4) Knife-Wielding Man Shot By Police At Clementi
On the night of 17 Feb (Thu) at about 8:40pm, 49-year-old Soo Cheow Wee slashed a 41-year-old man along a pavement near Block 420A Clementi Avenue 1. He then took the bus to Clementi Police Division.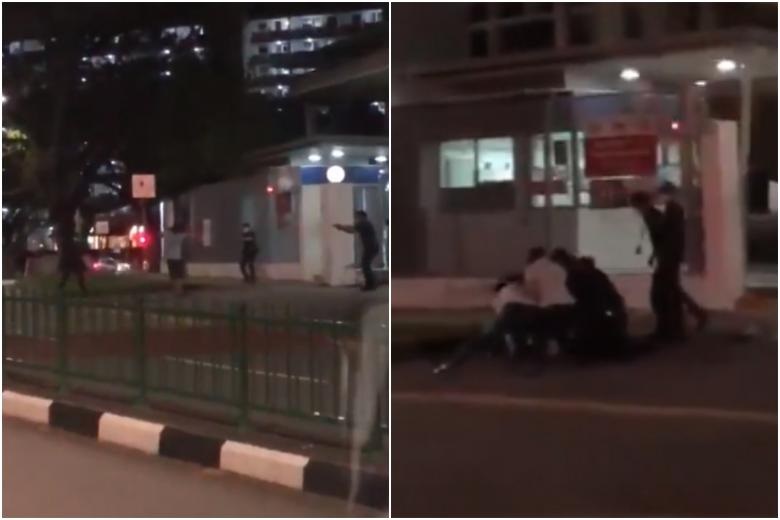 At Clementi Police Division, he first charged towards a 20-year-old with the knife. On-duty police officers spotted him and approached him, asking him to drop his weapon. He then charged at the police officers instead. The police then fired a shot at him. Soo was taken to hospital with a gunshot wound on his left arm.
5) Man Brings A Large Chopper To Woodlands Park
On 13 Jan at about 5pm, 22-year-old Mustaqim Zakaria called his IMH case officer to tell her "I want to kill people" and "I want to kill everyone". The IMH officer on call then made a police report, which started an island-wide search for him.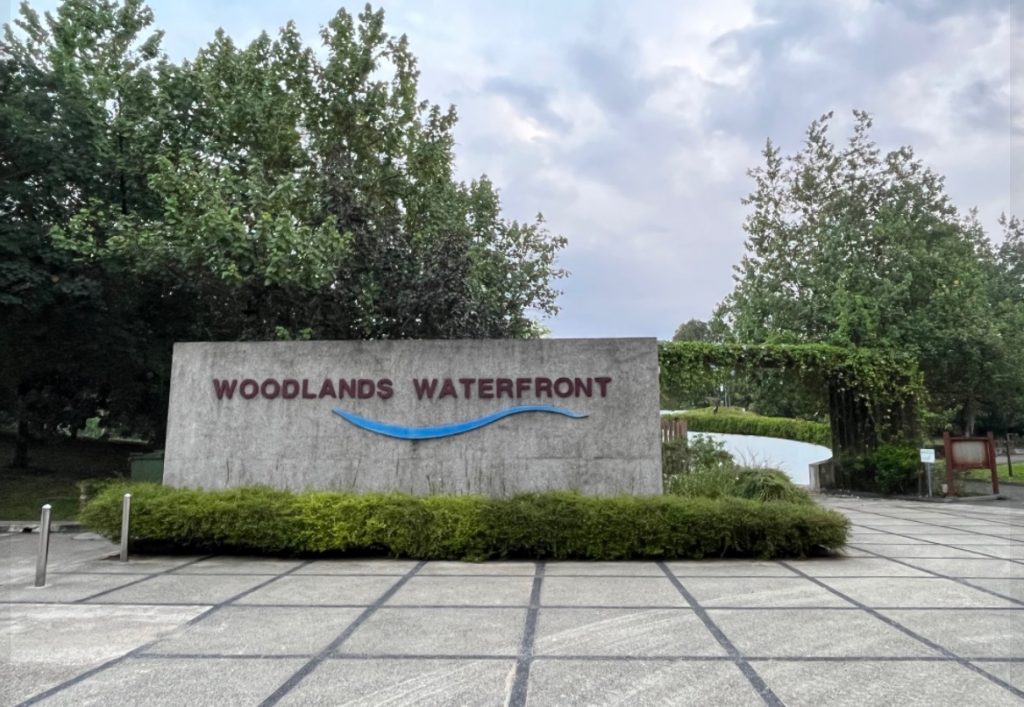 The police found him later that day at Woodlands Waterfront Park, carrying a 30.5cm chopper. Police investigations found that after making the phone call, Mustaqim had gone to a supermarket to buy the chopper, before concealing it in a plastic bag and boarding a bus to the park.
The funny part is when the judge asked if he had any mitigation plea, he asked about where his phone is. He is more worried about his phone than how long he will be in jail for. Wonder what he was hiding in his phone.
What's with all the blade-related incidents?
Are Singaporeans going crazy? All these madmen going around Singapore carrying knives. Three of the attacks happened on 14 March some more, what is wrong with the date?