Based on the latest weekly COVID-19 infection rate, Singapore is now rank 20 with an average of 18,000 daily cases in the past week. This is ahead of India (rank 30, 11k daily average) and Hong Kong (rank 22, 16k daily average).
At the top of the list is Germany and South Korea.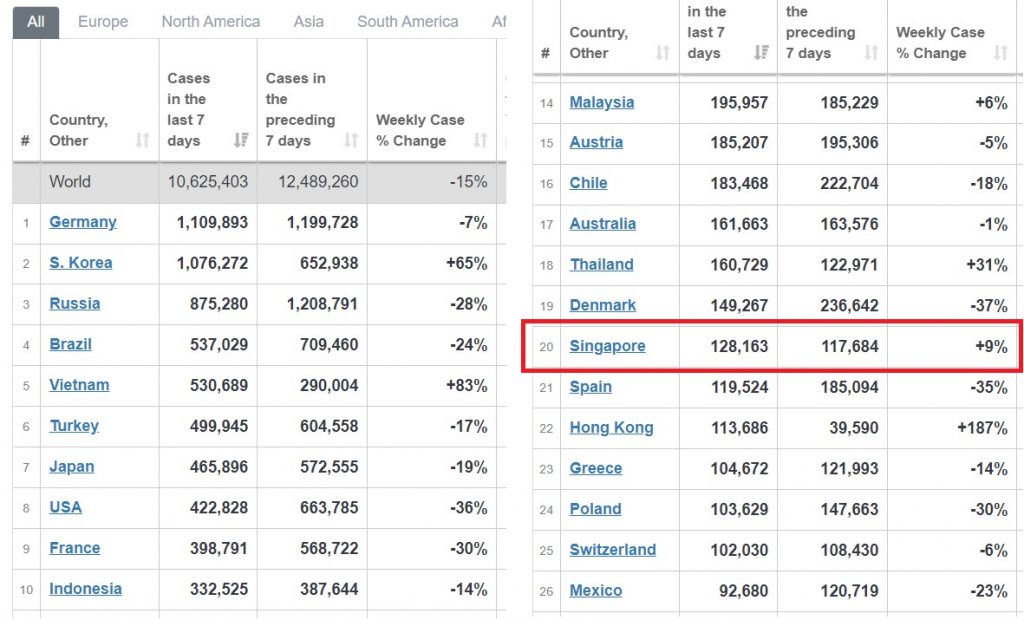 This is despite Singapore being one of the smallest countries on the list. If we looked at the infection rates in terms of per 1 million population, we are ranked 8.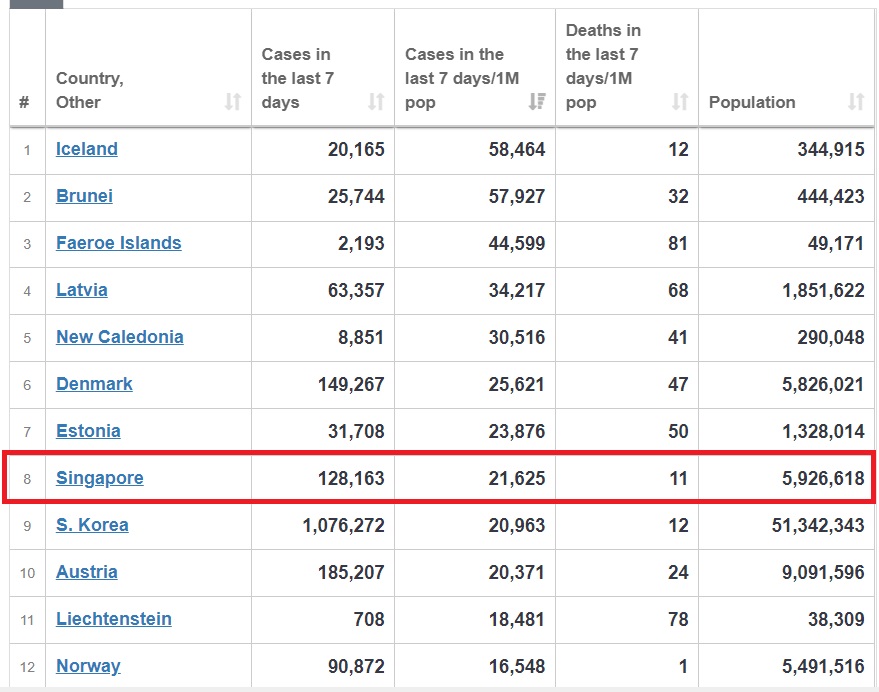 This means that our weekly numbers have surpassed USA and India who have the highest overall infection rates in the world.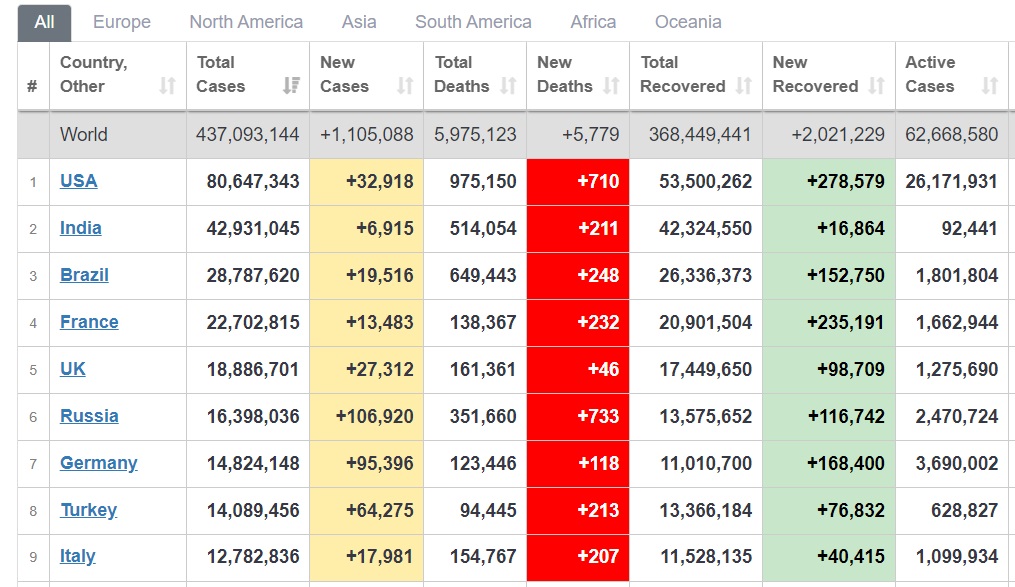 MOH still says we're doing ok
They say that the healthcare system is still stable, but as usual, they are the only ones praising themselves. The rest of the world is starting to do better, but we are facing an unprecedented wave of local infections.
We had to postpone the relaxation of our COVID rules. Our healthcare workers are also feeling the strain. MOH, please wake up your idea. We are not doing well.