The past few days have been one of the most exciting times in Singapore's political history. Scandal after scandal, the incumbent party is definitely losing their supporters. It is not surprising that at this time, someone somewhere somehow manages to find something on the Workers' Party. They needed some distractions, and at the most uncanny timing the video of Leon Perera & Nicole Seah behaving intimately was leaked.
PAP IBs are definitely taking this chance to berate the Workers' Party. However they fail to realize that Leon Perera was the issue, not Workers' Party.
Leon Perera's driver has a vendetta against Leon, so WP MPs gave his testimony reasonable doubt
From the perspectives of WP MPs, Leon's driver was about to be terminated and would reasonably be pissed.
Moreover, he only provided them with statements about how Leon and Nicole Seah were meeting. However, his testimony came without any other corroborative evidence. No pictures, no videos. In fact, he also says that the leaked video didn't come from him.
Hence, the only other way in which they could check on the matter was to ask Leon and Nicole themselves, and at that time both parties denied the allegations. With no other leads, it is natural that they put the matter to rest.
The issue is Leon Perera and Nicole Seah lied about it at that time.
They were the dishonest ones that misled the WP leaders into putting the matter to rest. This dishonesty is not surprising – their affairs mean that they were dishonest to their spouses and families too. The entire saga just confirms their dishonesty time and time again.
However, in this case, Leon Perera is much more dishonest than Nicole Seah.
According to Pritam Singh, Nicole Seah spoke to her family members to fix matters at home, once the affair ended. She was also the first to offer her resignation a day after the video was leaked on 18 July.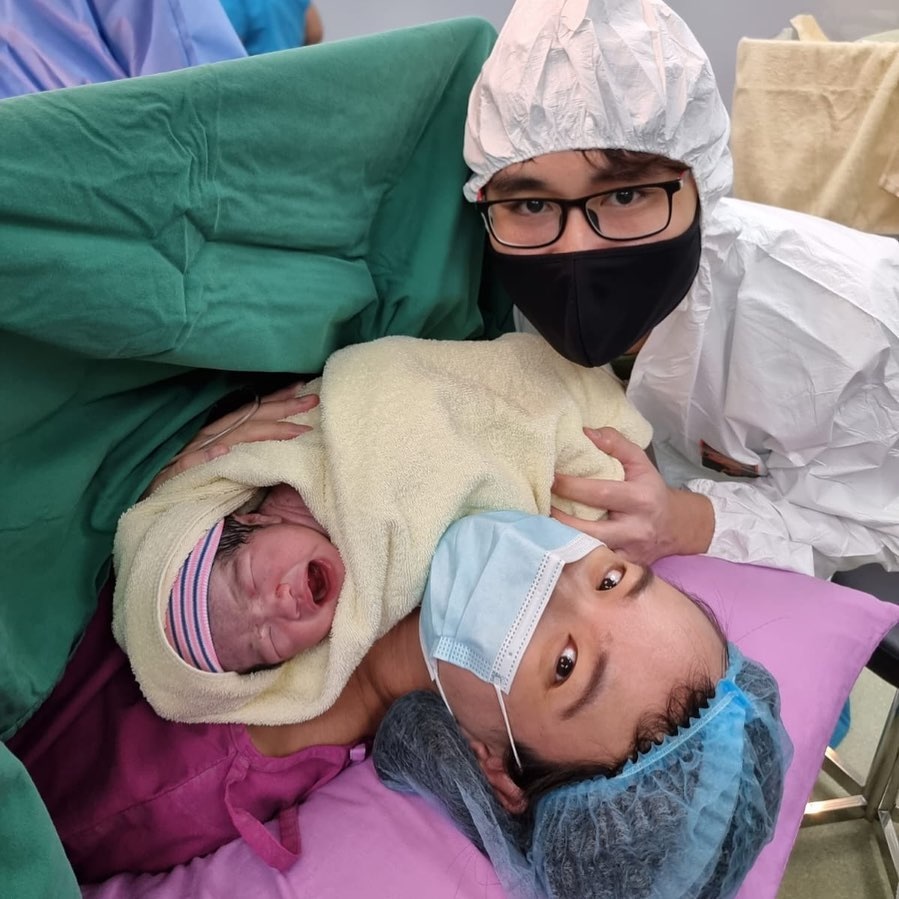 Her resignation letter is also very well written and heartfelt. (I didn't think she needs to resign, especially because the affair has already ended, and she has proven her worth. Nonetheless I understand why she felt like it is better optics for the Workers' Party if she does).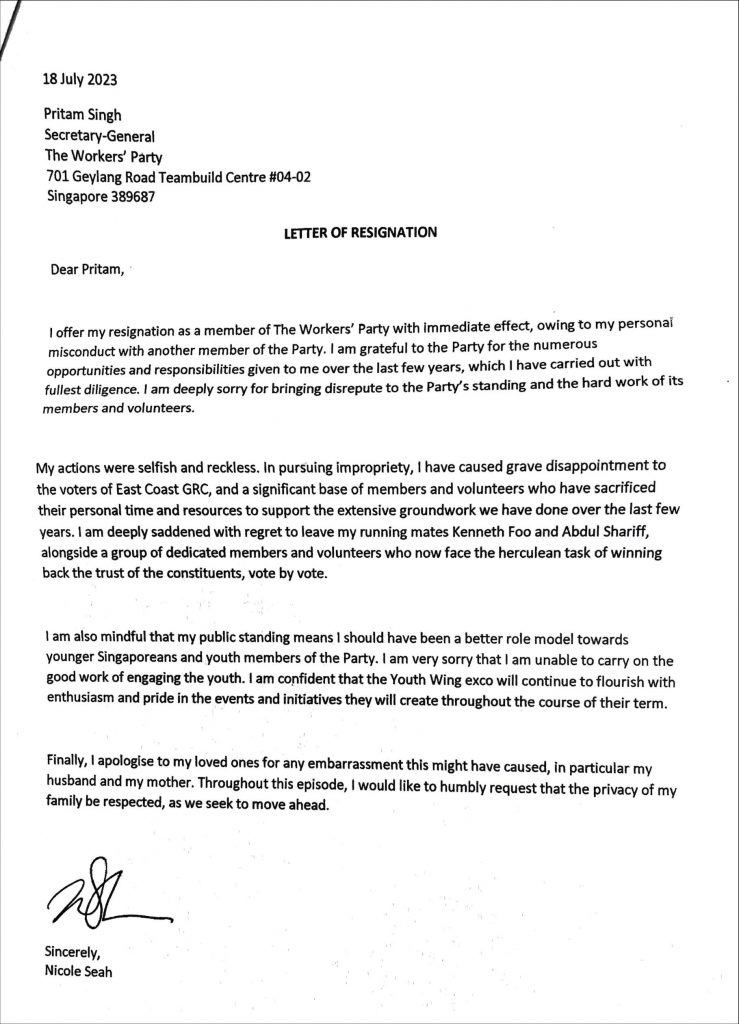 On the other hand, it seems like Leon Perera only told his family after the video was leaked. There were also other signs pointing to his honesty. For one, he fired his driver on the premise that the driver "didn't know how to use GPS" – come on, saying that he is getting old and may not be safe on the road would've been a better reason. Additionally, he did not tell his own mom about how he fired their long-time driver Frankie Wong. Frankie had to tell Leon's mom himself.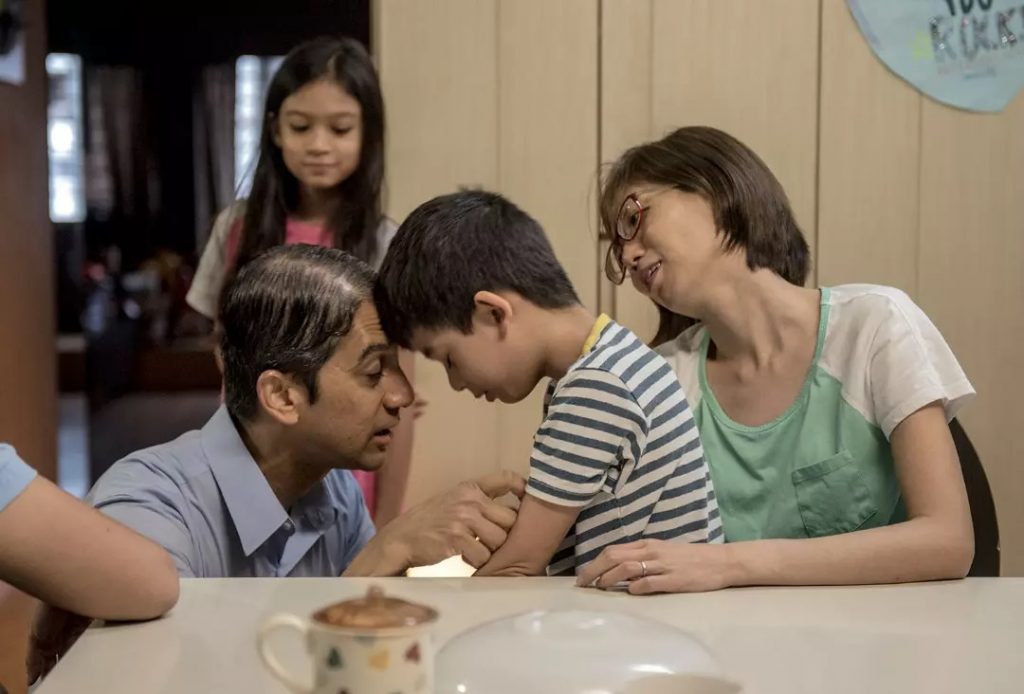 He also only offered his resignation one day after Nicole Seah did, one day after WP MPs had an emergency meeting to discuss this matter. The letter is also more sloppy than that of Nicole's (although no one can beat Cheng Li Hui's resignation letter, which is arguably by far the worse ever from a politician in Singapore).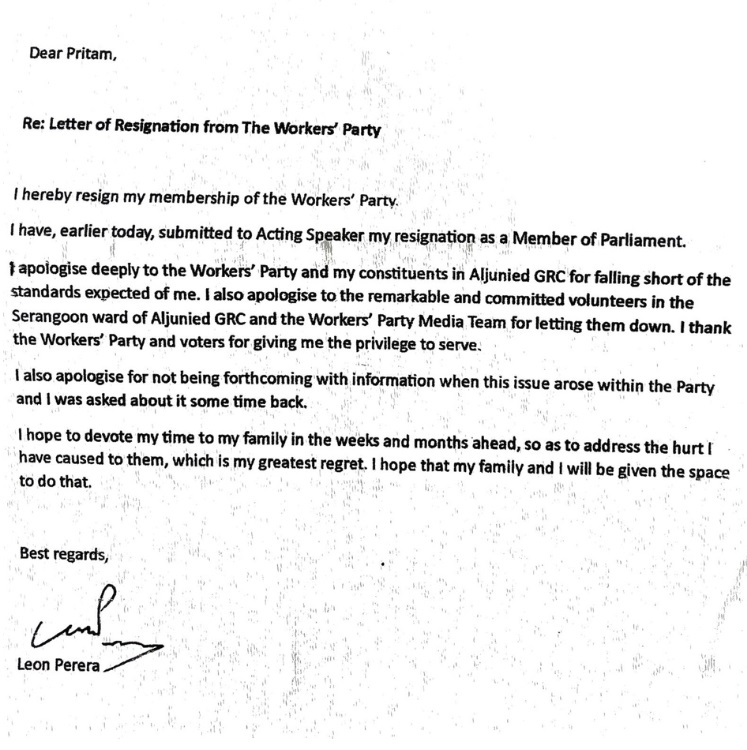 It is for the better that Leon Perera is no longer in Workers' Party
From this case we can see how dishonest he is, misleading WP members and his own family. WP did their best, and as Pritam Singh said, if Leon didn't resign he would have expelled him.
Let's be clear here – blame the person, not the party. Leon's actions do not represent the WP.