Just last week, MOH shared that our healthcare system "remains stable". This is despite the spike in COVID numbers since Chinese New Year.
"Overall, our healthcare system remains stable and has been able to cope with infections," 

Gan Kim Yong
"Our worst fear, which is the ICU being overwhelmed, thankfully did not happen, and (there is) no sign of that happening," 

Ong Ye Kung
Healthcare workers disagree
A healthcare worker (HCW) took to Reddit to share his point of view.  Citing manpower shortages, our hospitals have no choice but to make their nurses work 5-6 day work weeks, and they get 6 off days a month instead of 8.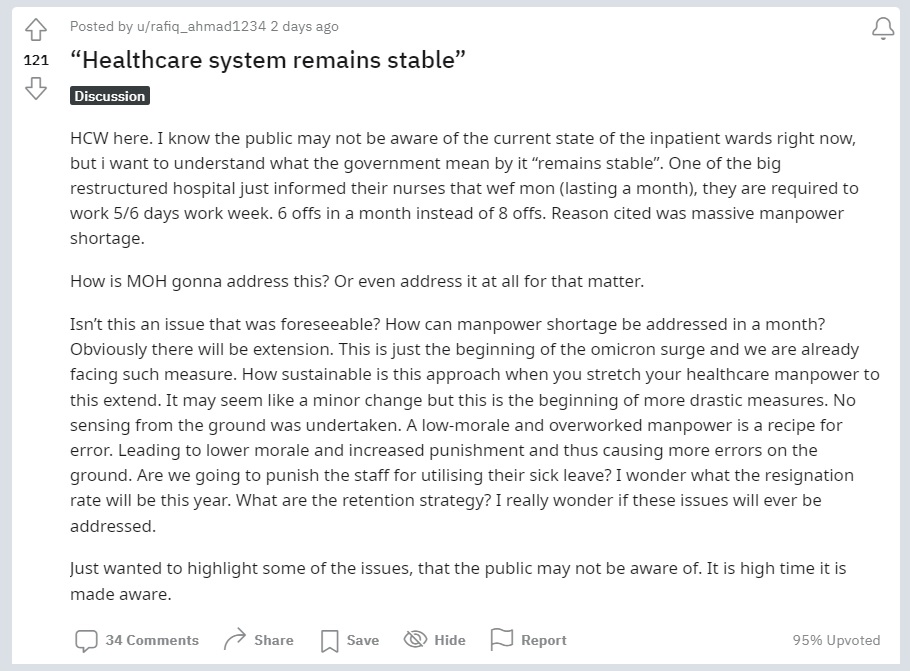 Other HCWs also mirrored his view about the system being badly managed.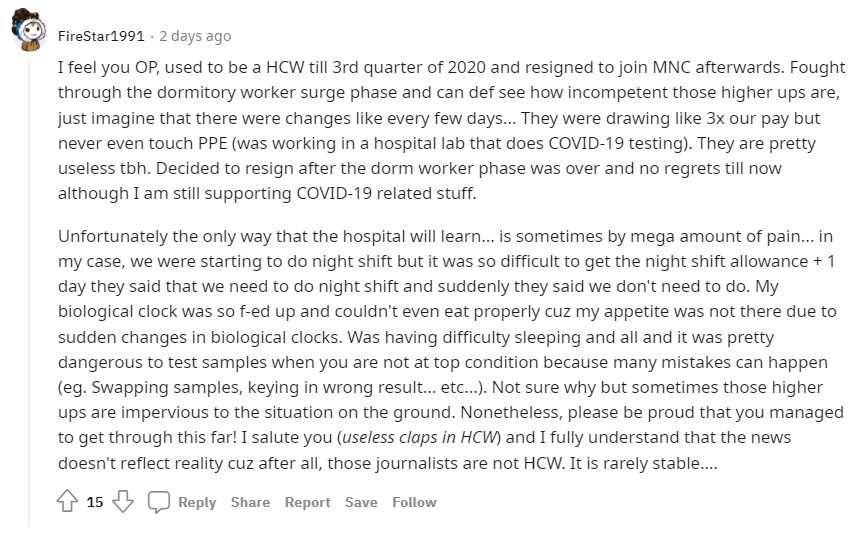 How is this a sign of a stable healthcare system?
Even MOH themselves are asking for nurses, paramedics, and former volunteers to come back to help.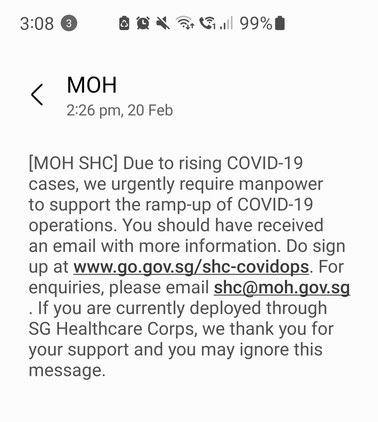 HCWs have it tough, and many of them resigned during COVID because of the strain being placed onto them. We had two years to prepare for this pandemic so far, but our healthcare system is not much better than it was compared to when it first started.
Once again, MOH and MTF are the only ones praising themselves.