On 18 Apr 2022, Jonathan Durand shared a video of a group of evangelists singing worship songs to Ukrainian Refugees in Poland. He identified the leader of the group to be Jonathan Neo, the infamous airplane singer.
"I just spent a week volunteering at the train station in Przemysl, Poland, right across from the Ukrainian border & saw the same people there. They were playing to Ukrainian refugees stuck waiting hours for transportation, who'd just fled from the bombing of Kharkiv & Mariupol."

Jonathan Durand
The internet is not happy with this.
Some netters said that his actions are far from appropriate. They pointed out that English is not Ukrainians' first language. Secondly, most Ukrainians are Catholic or Orthodox. Thirdly, the refugees are unable to easily leave the area.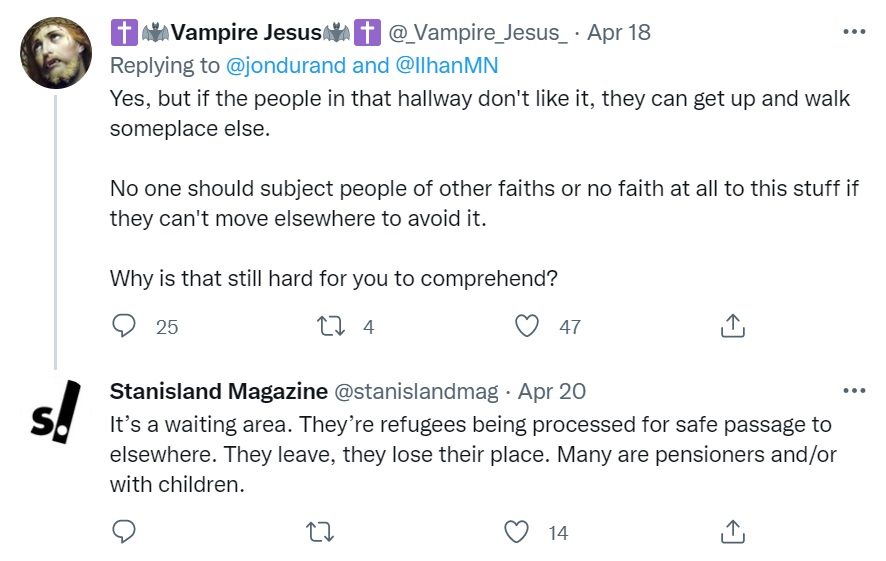 Most importantly, telling people whose relatives have been killed and people whose homes have been destroyed that "god loves them" lacks empathy.




It is clear to many that the group is doing this for themselves and not the refugees.



The worship session also did not interest its audience.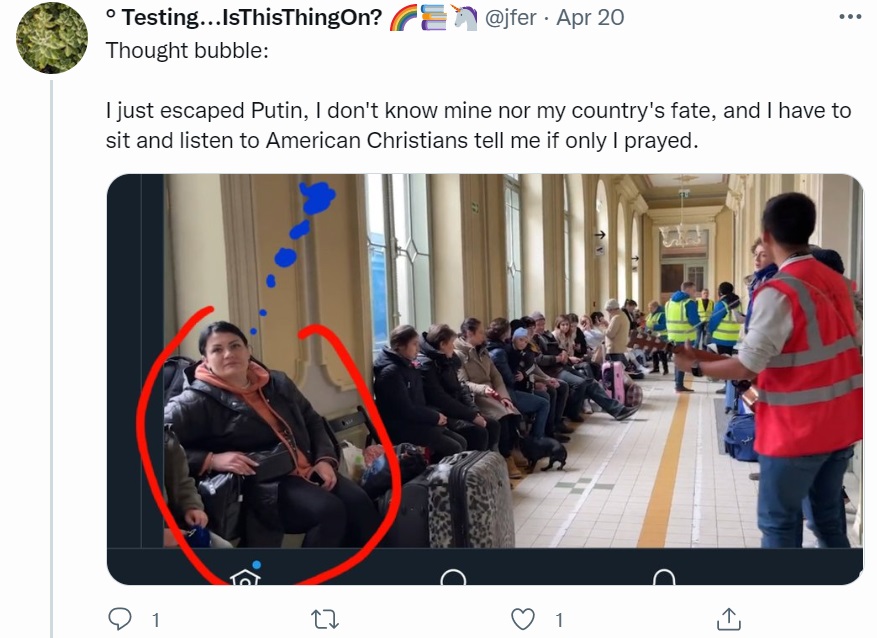 Apparently that is all he went there for – to preach to the refugees.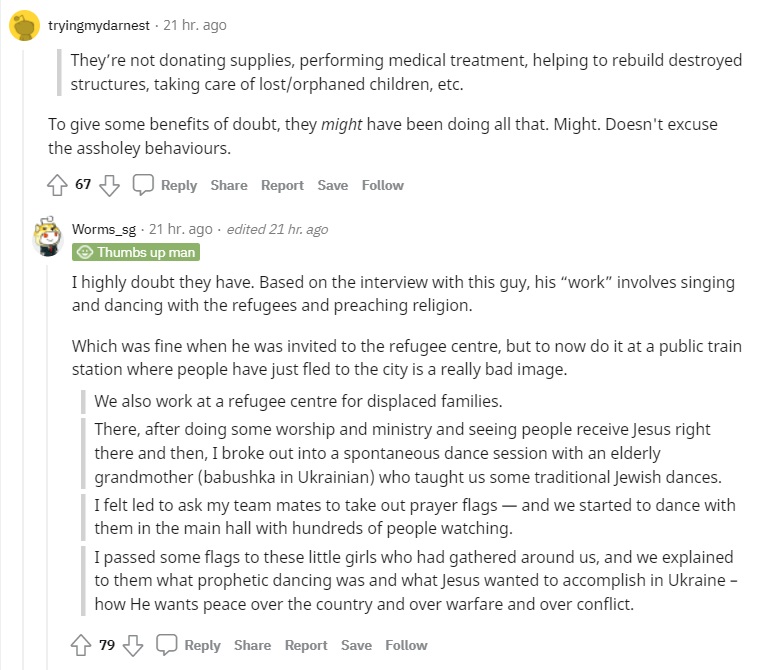 "we explained to them what prophetic dancing was and what Jesus wanted to accomplish in Ukraine – how He wants peace over the country and over warfare and over conflict."

Jonathan Neo
What do you think? Is God a good enough explanation to their homes bombed, their families raped, and their lives lost? Is Putin's decision to take innocent lives in the most cruel ways also a part of God's plan?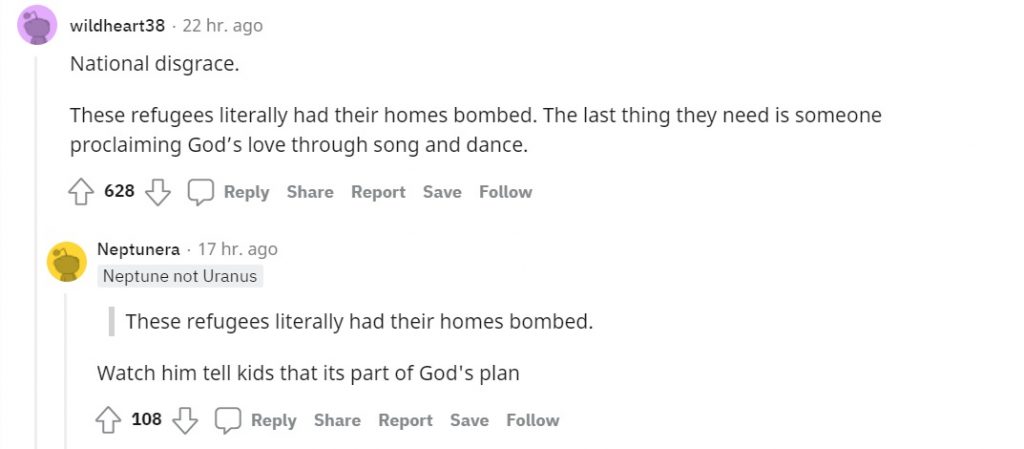 Watch the full video here.