A mother wanted to take her 2 autistic boys (11 & 14) for a hike. She posted in Facebook group "Singapore Hikers" asking if anyone would be alright with letting she and her boys join their hiking group.
She also says that her boys would slow down the group's hiking pace, and that they may have to leave the group halfway when her boys are unable to follow instructions.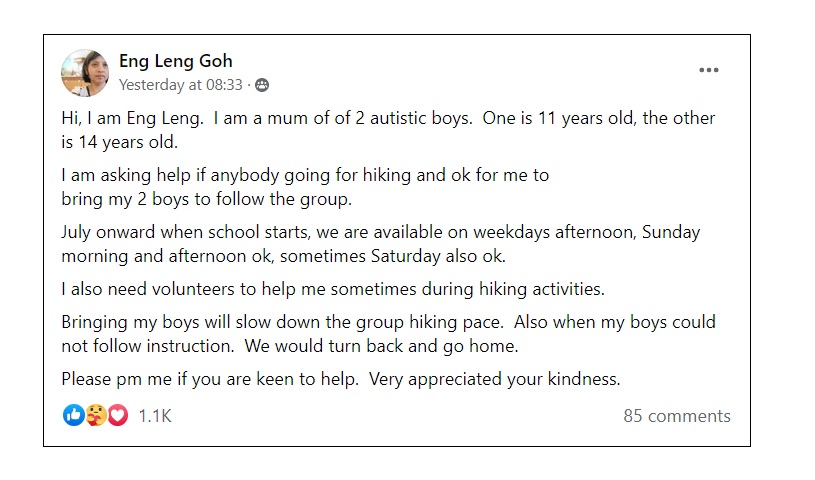 Many Singaporeans stepped up to help.
It is very touching to see the overwhelming responses she received. Whether is it people with experience taking care of children with special needs, or experienced hikers, Singaporeans came together to volunteer their assistance to this mother.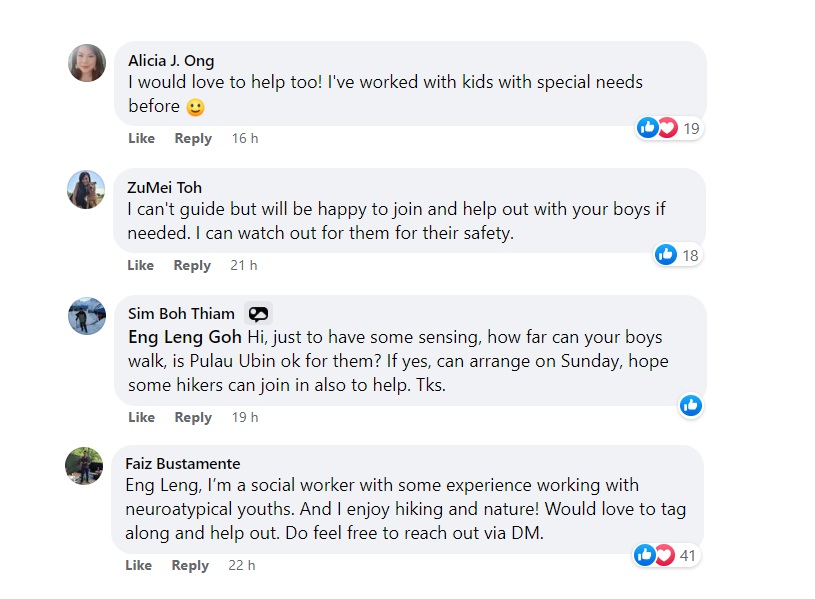 The mother expressed her gratitude at the response. She also updated that she managed to make a trip to Dover West East Forest that same day with another netter in the group who frequently organizes walks for families with autistic children.

It is nice to see Singaporeans helping one another!