One of the biggest scam cases of this year involved a new citizen from China and a PR from Thailand. This couple, 26-year-old Kevin Pi Jiapeng and 27-year-old Pansuk Siriwipa, failed to deliver $32m worth of luxury goods to their customers. At least 180 police reports have been lodged against them since June.
The couple are now on the run. The police arrested a 40-year-old Malaysian man last Wednesday who had allegedly helped the couple in leaving Singapore on July 4. The couple are said to likely be in Thailand right now.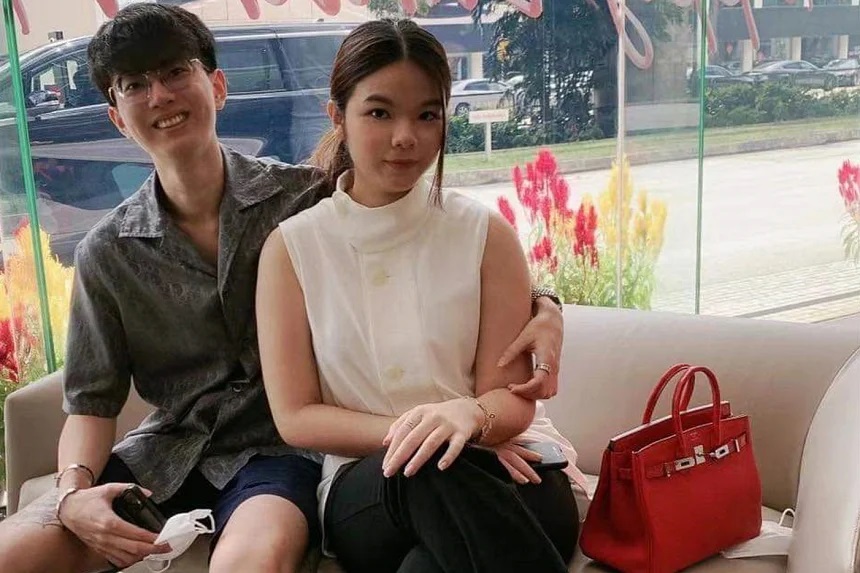 A Thai female victim claimed to have lost 5 million baht (S$188,652) to Siriwipa. Other women have also come forward. One supposedly lost 100,000 Baht (S$3,773) after ordering a luxury bag from Siriwipa that was never delivered. Another lost over 680,000 Baht (S$25,656) from Chanel bags that she didn't receive.
Did ICA not do a thorough check on Siriwipa before granting her PR?
Siriwipa was born in Roi Et, a province in central northeastern Thailand, on 16 Oct 1994. According to Thai netizens, she also committed fraud in South Korea 3-4 years ago before disappearing. In Korea, she deceived people to invest in companies that weren't real. She did so by claiming that she studied in England, she is from a wealthy family, and that she is shares ownership of a famous pub in Gangnam, South Korea.

On the other hand, Pi was born in Fujian, China on 15 Aug 1995. Before meeting Siriwipa, he used to live with his mother in Singapore. He was also a shoe salesman.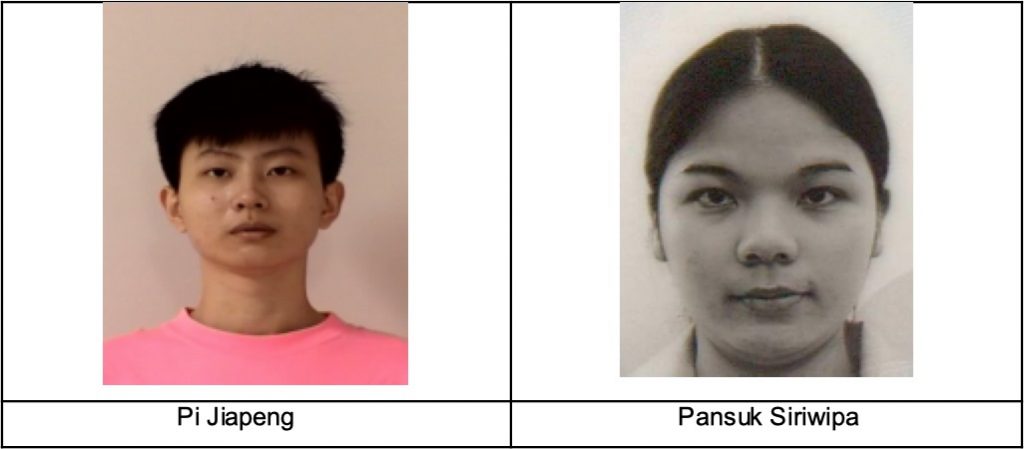 The couple met on a dating app. Siriwipa was reportedly relatively more well-to-do than Pi and bought him a McLaren. Although it is unclear when Pi acquired his citizenship, Siriwipa's PR status in Singapore is most probably very new. She likely acquired it through marriage with Pi.
ICA needs to do their job better!
We should be tighter about who we are letting in to become PRs/citizens. Even if they are married, the marriage can always be a sham. Even worse, we let this person get PR, end up she come here to cheat Singaporeans of $32 million.
Somehow, the couple also managed to slip through our borders to go to Malaysia while they were out on bail. ICA, please do your job!
The authorities have requested for anyone with information to call them at the police hotline (1800-255-0000 or +65 6255-0000 for overseas callers) or to submit information online at the iWitness website.