[Contributed by Dan De Costa] As celebrations mellow and we have largely returned to our work life to churn and keep the economy going, a recurring question keeps popping on my mind which was asked by an elderly lady during my house visit as an alternative party last Thursday.
She said: "young man, where do you fit in National Day celebrations and the rallying call of our country as an Opposition?" My response: "big sister, I'm no less Singaporean than ruling party members and our role is to be one of the loyal Opposition to our Nation". The others being WP and PSP.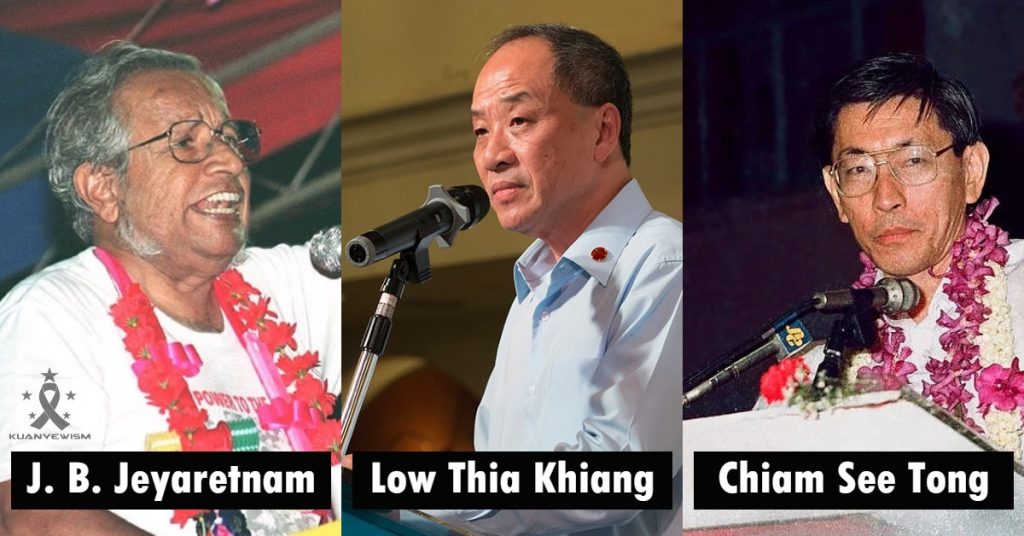 While past propaganda of the Opposition being disloyal to the country has waned in recent years among our youths, it is nevertheless, still edged on the minds of our seniors. They however, continue to view the late JBJ, Mr Chiam See Tong and Low Thia Khiang as having "served" their purpose in developing the years of parliamentary democracy in our Nation. I take that as a consolation.
The Opposition Is Has Come A Long Way
From the struggle for democracy during total dominance of the PAP, to when Mr JBJ was elected as the sole member of the Opposition, right up until now when the PAP responded to voter's sentiments by enacting the undemocratic NMP, NCMP and elected President schemes, in addition to the PAP government parliamentary committees (GPCs). The GPCs themselves are reviewing their own relevance given that we now have 12 alternative members in our 14th parliament, 9 of them elected!
The PM at a recent discussion in the 27th International Conference on the future of Asia, mentioned that it is impossible to predict how Singapore's political landscape might evolve. Thus, it is incumbent that the role of the loyal Opposition in Singapore to make heard fearlessly, the voice of the downtrodden and gun down constituencies where ruling party MPs are not doing much to alleviate the predicaments of their constituents or representing their views adequately to party leaders for fear of reprisals.
The Opposition Must Have The People's Mandate To Touch On Difficult Issues
The Opposition must therefore, have the people's mandate to touch on difficult issues like the Oxleygate saga, further tweaks to our political system, raising taxes on the people and the AMK SERS case, where PSP's Mr Leong submitted a petition on behalf of affected residents when their own MP dare not.
What will occur come an anticipated snap poll to secure a mandate to bulldoze DPM Wong to succeed PM Lee and for the next PAP "approved" choice to become our president? I can only hope voters will have checks and balances in mind when they head to the polls as they will not be as "helpless" then.
Majulah Singapura!