[Anonymous Contribution] It seems as if Mothership, being another voice for the PAP, is immune from POFMA. Recently, Blogger Philip Ang has raised inaccuracies in an article published by Singapore's Mothership. The article stated that nearly '400,000 Singaporeans had at least $500,000' in their CPF accounts, with 100 of them aged 35 and below.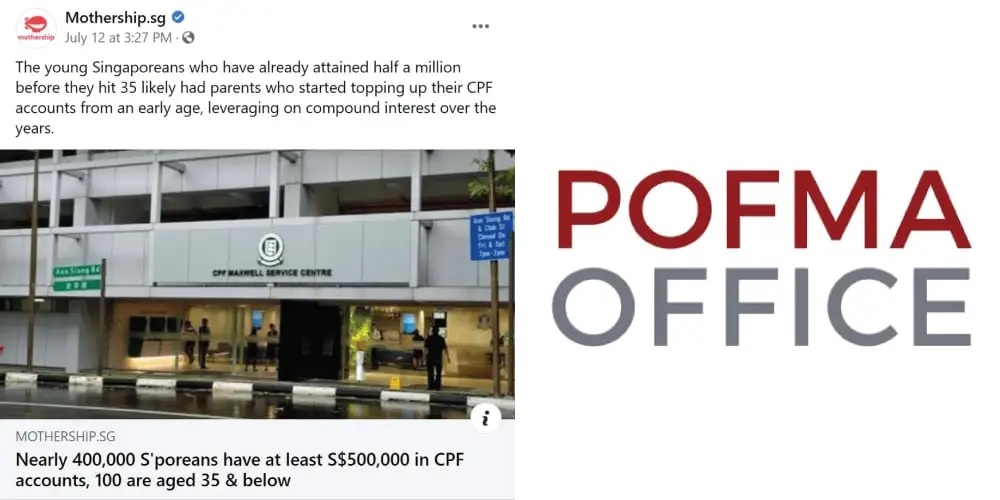 In his e-mail to POFMA, Phillip noted that the article's headline is not factual. This is given that the article included foreigners and PRs in its tabulation of "All CPF Members". Moreover, the headline of "nearly 400,000 S'poreans" is misleading.
He also asserts that Mothership's report is an attempt to exaggerate and sensationalize the success of Singapore's CPF scheme. Highlighting many other factual inaccuracies in the article, Phillip tried to get a POFMA Correction Notice issued to Mothership.
However, the POFMA notice was not given in the end, and the article was simply updated to "accurately reflect the status of CPF members"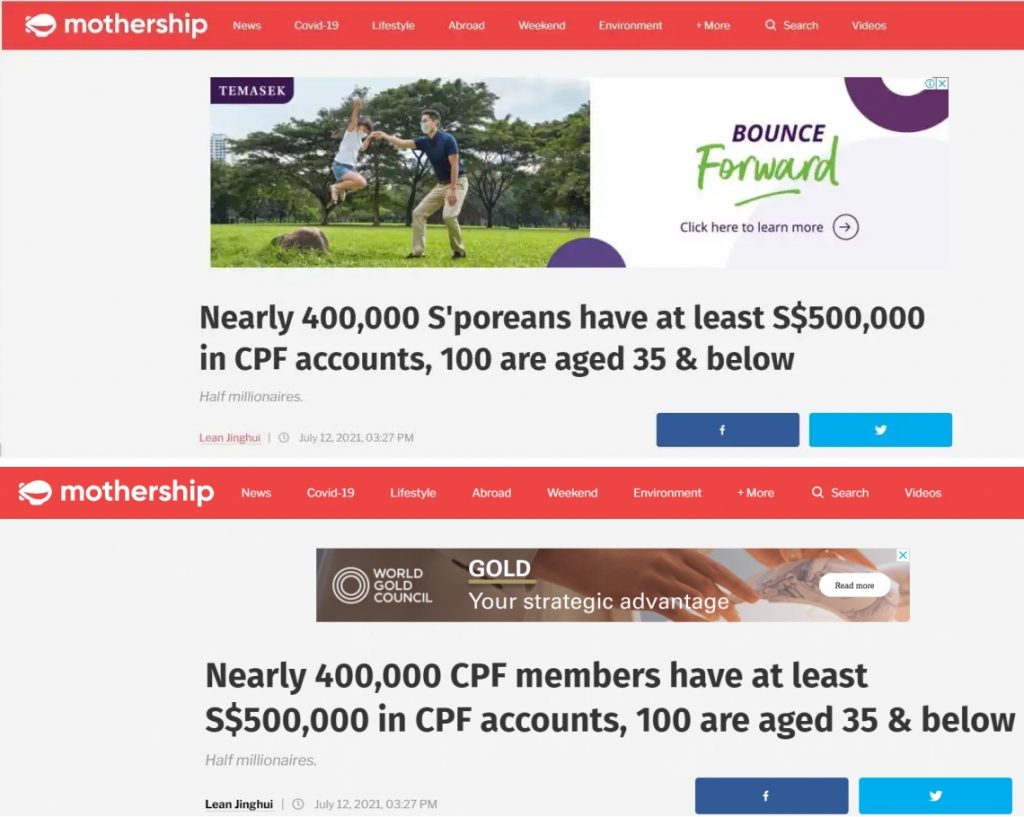 Now begets the question, why was Mothership allowed to simply amend the article without issuing a correction notice, which tends to be the standard practice for publications under POFMA?
POFMA, enacted to enable authorities to tackle the spread of fake news as well as false information, has been used to issue correction notices to many independent news outlets in Singapore. This ranges from The Independent Singapore to alternative political parties like the Singapore Democratic Party (SDP). Journalists like Kristen Han and Malaysian Rights group Lawyers for Liberty (LFL) have also been issued notices for their advocacy and article regarding Singapore's execution methods in prisons.
Journalist Kristen Han herself has critcized POFMA as favouring the incumbent party instead of actually fulfilling its purpose of combating misinformation and fake news as shown below.

Mr Low Thia Khiang, the former Secretary-General of the Workers' Party (WP), also mentioned in a debate on POFMA that the law gives the minister(s) absolute power to judge what is false and to decide on what action to take.
The incumbent is really making it too obvious that POFMA is not really about fake news.