By LM — Recently, Wake Up Singapore revealed some disturbing news regarding the government-backed SPH Media Trust. The media outlet was found to be tampering with the daily circulation numbers. These inflated numbers means that they have been charging advertisers more than they really deserve.
The issue in concern is not whether the numbers have been mismanaged deliberately or not. The big question is that how come a government-backed media outlet is involved in such corrupt practices?
If not for Wake Up Singapore, will we never hear about it?
The individuals involved were taken to task in December 2022. However, we only found out about this in January 2023 after Wake Up Singapore reported it. This shows us that independent news sources are very important.
Independent journalism should be the face of democracy
The fact is that mainstream media coverage in Singapore is still government-influenced and biased. In fact they have also taken over some previously-independent news channels like Mothership. This is disgraceful for us, especially since our government likes to fly the "we are a democracy" flag high.
Independent media is important because they ensure the propagation of credible news without indulging in government bidding. They are free from external influences of governments, industrial complexes, and political big guns. Impartial media can ensure a balanced reach of information to the public.
The mere idea that mainstream and digital media is government-backed is problematic and inherently wrong at all levels. In fact, SPH still appears to be trying to hide this incident from as many people as possible. Not only did they not really come clean, the news is not reported objectively.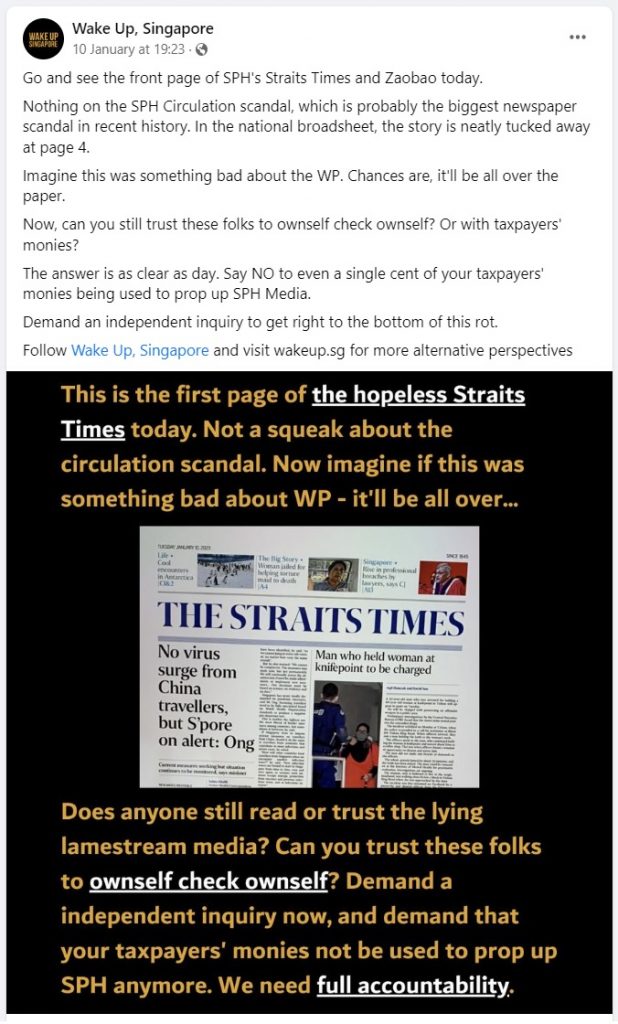 All meddling parties should and must be given exemplary punishments to set an example. If not, it will reflect not only the government's failure to ensure impartiality but also, the failure of our democracy.