By LM — On 29th August, the Manpower Minister, Tan See Leng announced the commencement of a new Work Pass, called the Overseas Networks and Expertise Pass. The decision comes as a part of the government's initiative to make Singapore a global talent hub.
However, the public is not buying this justification. In fact, they feel that this is an uncalled-for and unnecessary policy decision.

Is this another ruse to sayang foreigners?
Veteran journalist Bertha Henson pinpointed quite several loopholes in this new policy. She hypothesized that it is to please foreigners who are angry at the updates to EP qualifying salary.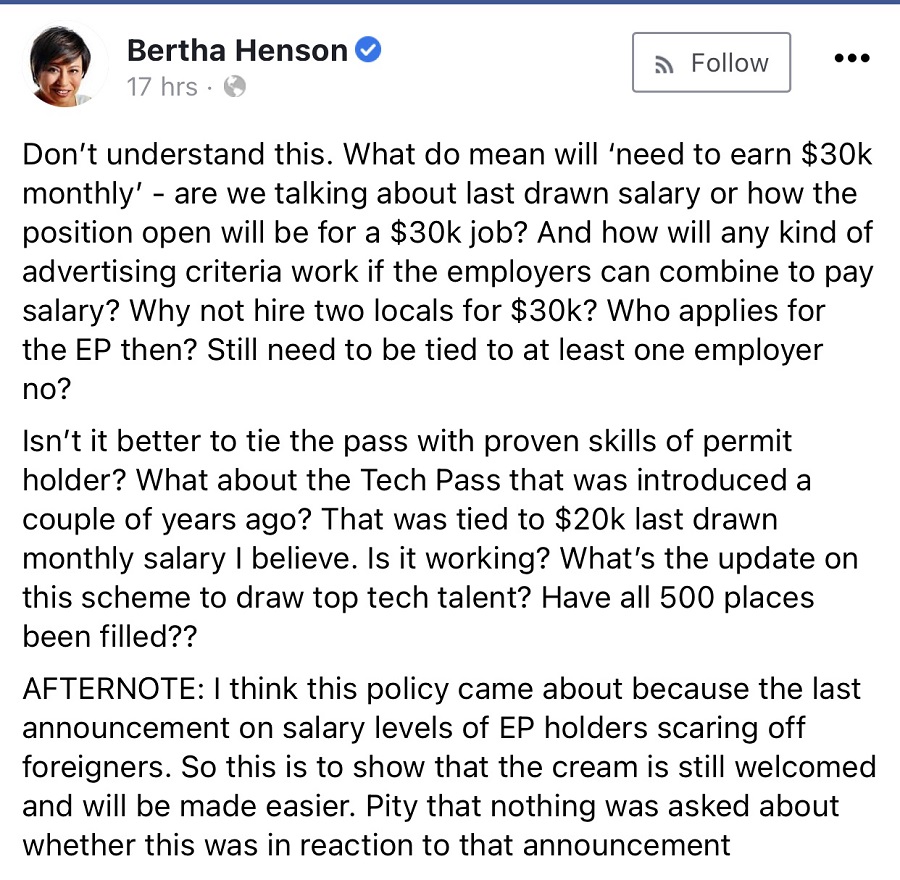 Singaporeans share her sentiments. If the authorities are focused on fascinating the foreigners, who is taking care of our local talents? Especially when other countries are trying to attract Singaporean talents, it's absurd that the government allow us to embark on this slippery slope to a brain-drain!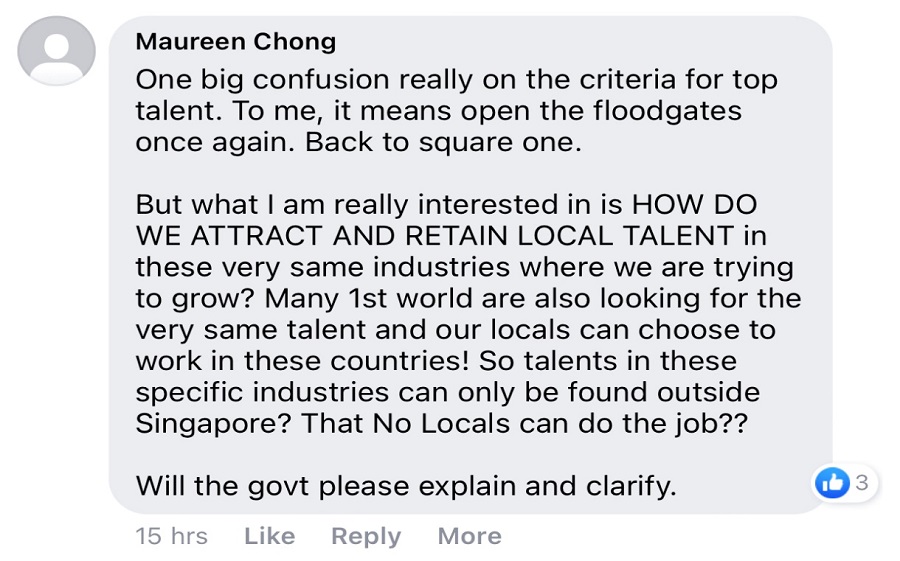 Will the new work pass assure talent?
"Applicants need to meet a salary threshold of S$30,000 a month or have "outstanding achievements" in their field, which can be in arts and culture, sciences, academia or sports."

CNA
The $30,000 monthly salary is no assurance of talent. Those who earn this amount are likely senior managers who are out of touch with the ground and the only thing they know how to do is to rely on people below them to get the job done. Singapore does not need more people who are paid so much to throw instructions from their ivory towers.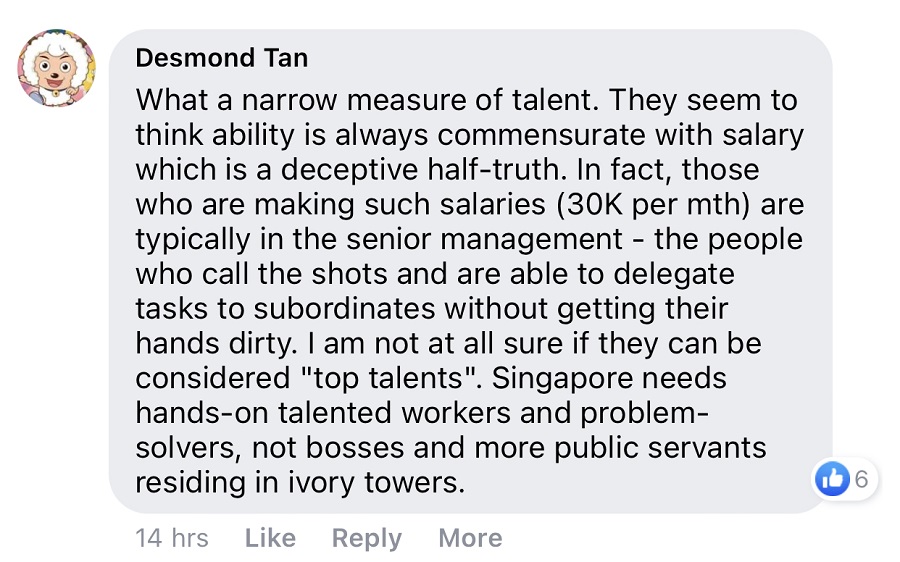 Moreover, the rules for this pass stipulates that foreigners need not be have a job when they come over to Singapore. Which is why some Singaporeans believe that the government is merely trying to attract foreigners and tourists through this.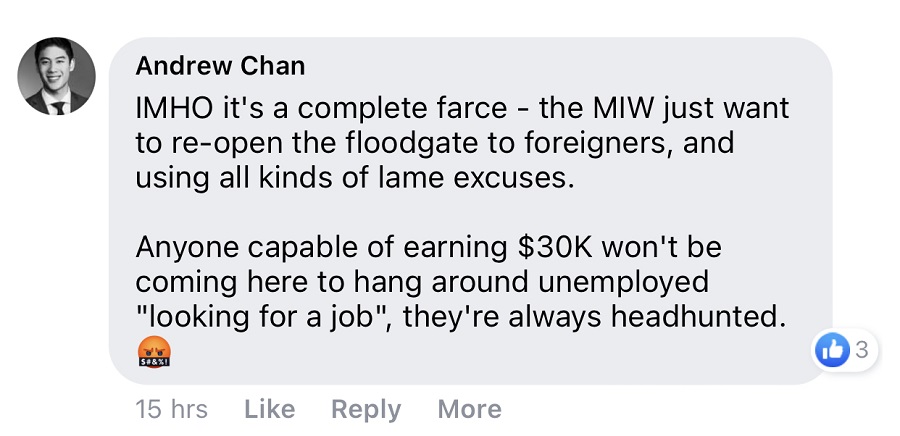 Why would somebody capable earning $30k be coming to Singapore jobless? Surely there must be something wrong with the individual that led him to leave his former company with such a high salary. It really seems like this initiative is propagated by our government's greed at the expense of their own people.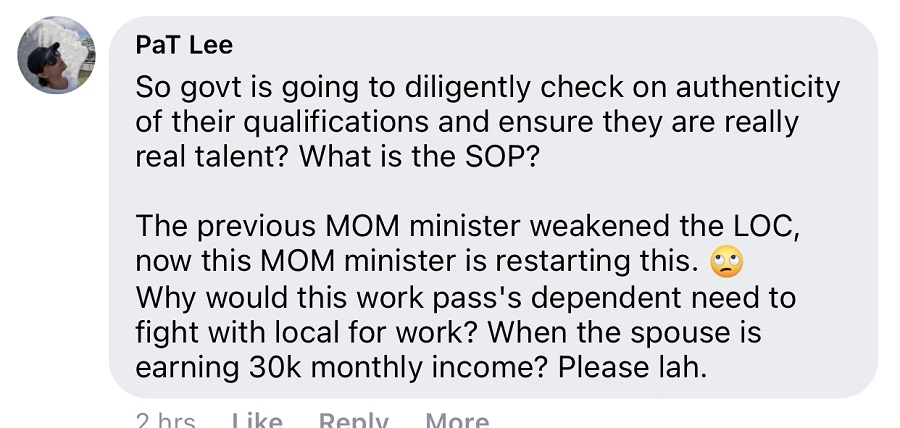 The government needs to answer to Singaporeans. Our people should be their priority. We should not allow jobless, vaguely labelled "high potential" individuals to come fight with our locals. Singapore needs to be a country for Singaporeans!