It seems like all the political parties in Singapore are gearing up for the next General Elections (GE2025), which is to be held no later than 23 Nov 2025. From introducing new faces to forming coalitions, here are some of the announcements made so far.
PAP – New faces in Hougang & Sengkang
On 17 Oct, PAP appointed Jackson Lam as branch chair of its Hougang division, taking over Lee Hong Chuang. Then, on 26 Oct, the party announced that Marcus Loh will take over the Sengkang East division from Ling Weihong from Nov 1 onwards.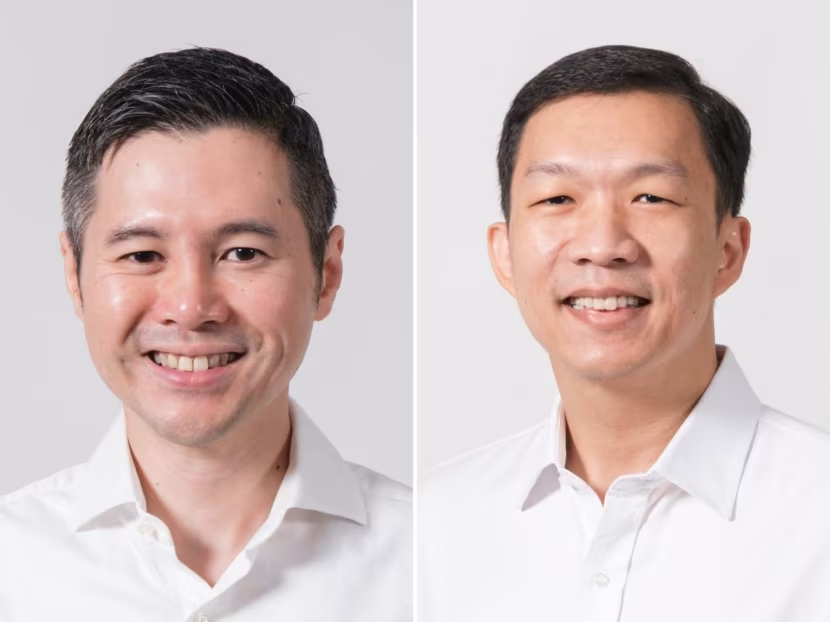 These moves in opposition wards can only prove that PAP has started to prepare for GE2025. They are trying to put people in so that they have some time to interact with people in those opposition wards. However, these are after all very new faces unfamiliar to Singaporeans. They will need to fight very hard and it is unlikely that they will succeed in this baptism by fire.
There are also a few more empty seats in the PAP following recent affairs, CPIB investigations, and a man's bid for presidency. We should be expecting a few more new faces to come.
WP – Soft launches their new trump card
Workers' Party (WP) also experienced high profile departures (Raeesah Khan, Leon Perera, and Nicole Seah) since the last GE. Perhaps in a bid to boost their credibility, they brought Senior Counsel Harpreet Singh on their walkabouts. He will likely be taking over Leon Perera's role at Hougang GRC, but of course nothing is for certain at this time.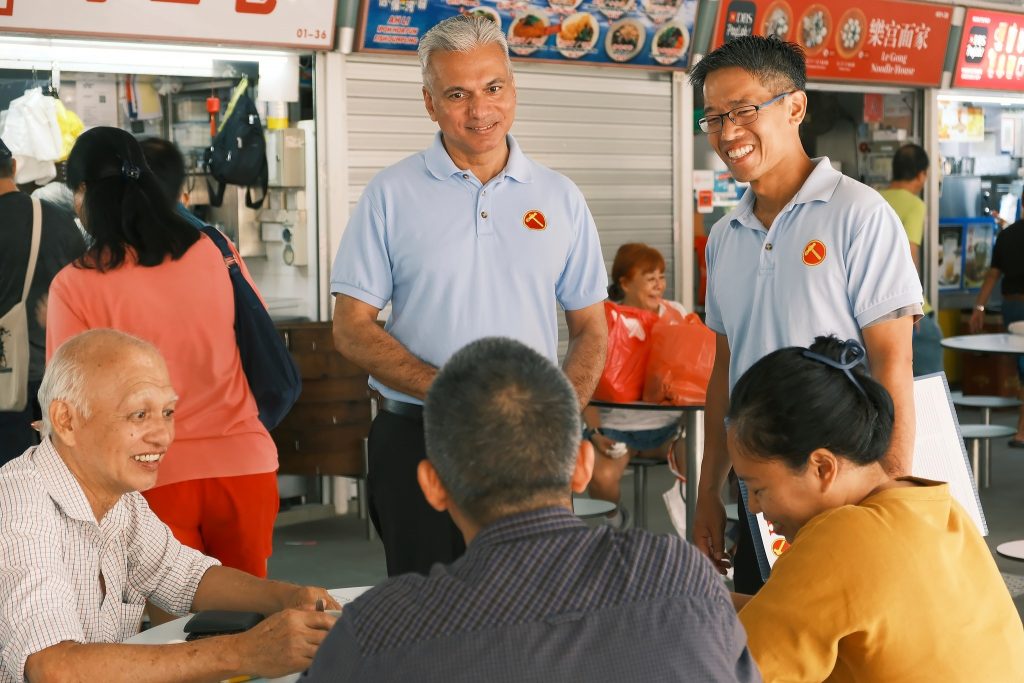 You can read more about Harpreet Singh here. He is definitely a step up from the three who have left WP, and hopefully would be their key to a decisive win in their wards.
Smaller Opposition Parties band together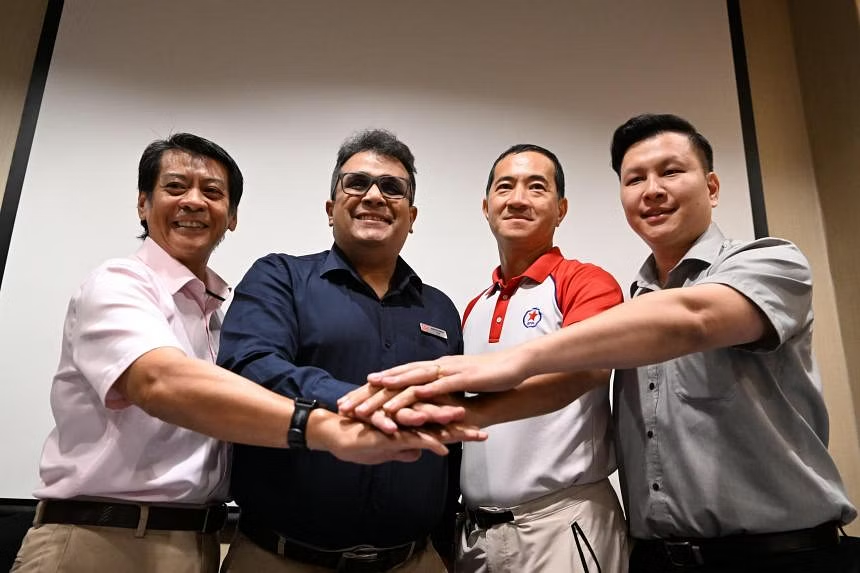 On 28 Oct, National Solidarity Party (NSP), Red Dot United (RDU), Singapore People's Party (SPP) and Singapore United Party (SUP) formed a "coalition" where they agreed, among other things, to avoid three-cornered contests, form a manifesto and explore the possibility of sharing candidates during elections.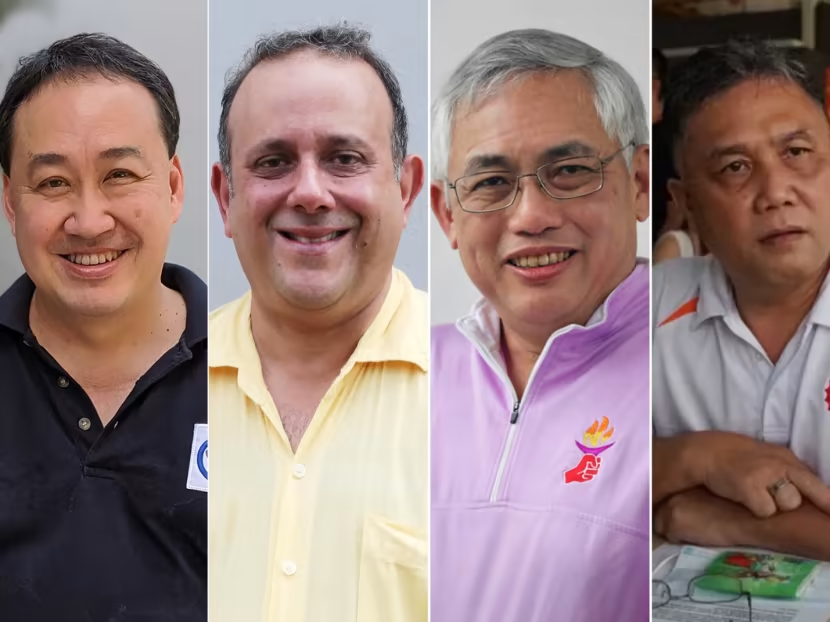 Earlier this year in June, Peoples Voice (PV), the Reform Party (RP), People's Power Party (PPP) and the Democratic Progressive Party (DPP) have also announced their new alliance, People's Alliance.
It is always a good sign that opposition parties are putting their differences aside to properly give PAP a good run for their money. Coalitions and alliances will help draw various supporters of each party together at the polls.
PSP & SDP – Possible alliance?
The only parties that have yet to make a move, earlier in the year Singapore Democratic Party (SDP)'s Chee Soon Juan shared a Facebook post about his meeting with Progress Singapore Party (PSP)'s Tan Cheng Bock and their discussion about the upcoming GE.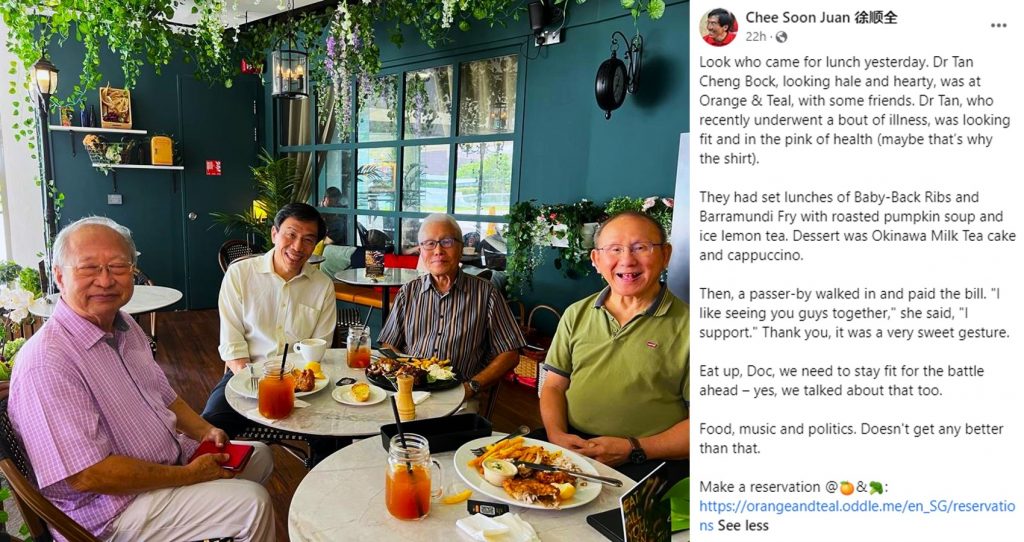 Both Chee Soon Juan and Tan Cheng Bock are very well known to Singaporeans for having the people at heart.
Although Dr Tan has since stepped down from his role in PSP's CEC, Leong Mun Wai's performance in parliament has shown Singaporeans that PSP's core value of being a party for Singaporeans hasn't changed. Dr Chee has consistently been speaking up for Singaporeans via Facebook posts, and that hasn't changed despite his losses over the years.
GE2025: The one where PAP gets a rude awakening?
While Singaporeans gave Tharman a 70% vote of confidence, this is in no way reflective of our view on the PAP. They have become delusional, thinking that they are doing a good job when all they do is give new names to old policies, and ride on Lee Kuan Yew's legacy.
It is becoming harder for Singaporeans to feel at home in Singapore. Younger Singaporeans experience the brunt of it. May the new wave of voters change the tide for us all, and bring back a Singapore for Singaporeans.