In case you forgot, founder of anti-vaccine group Healing the Divide Iris Koh is currently facing a criminal charge for conspiring with Jipson Quah to help people fake their COVID vaccine records. She also has another charge for obstructing a police officer by refusing to sign and tearing up a charge sheet.
Iris Koh has been out on a $20,000 bail since February 4 this year. Her husband, Raymond Ng, serves as her bailor.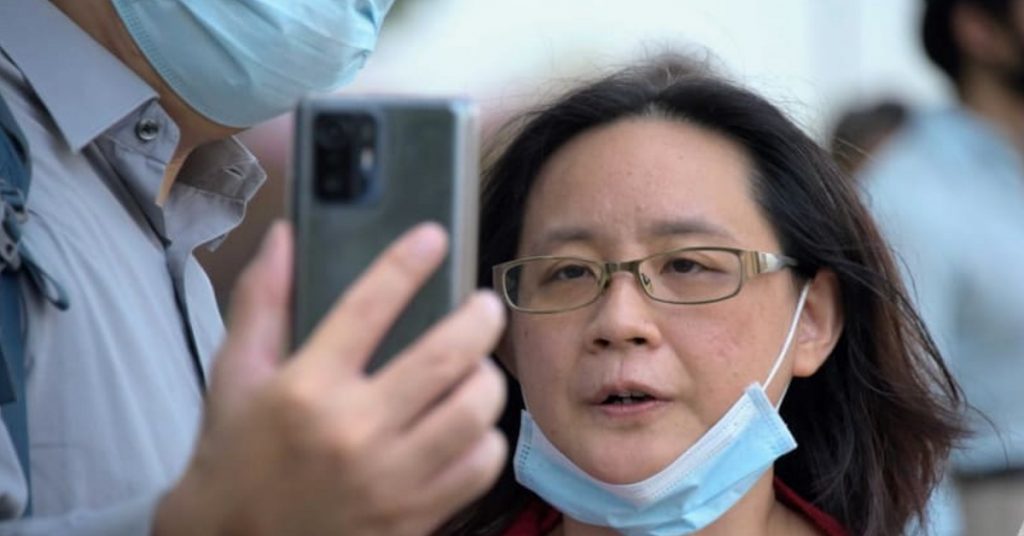 She has thyroid cancer so she wants to go to Malaysia.
Iris Koh and her new defence counsel Wee Pan Lee made the appeal today to let her go to Malaysia for alternative treatment.
Wee told the court that SGH doctors found cancer in Iris Koh's thyroid. She was then advised to undergo surgery to remove her thyroid glands. However, she wants a second opinion from foreign doctors to "find a way to save" them, Mr Wee said.
According to their appeal, Iris Koh has already made appointments at Mahkota Medical Centre in Malacca, and Aenon Health Care in Negeri Sembilan. She plans to go to Malaysia by car this Sunday (19 June) and stay there until 22 July.
Prosecutor says that their documents "raise more questions than answers"
Not only are the two medical centres she brought up not linked. Apparently Wee filed another document this morning from a third Malaysian institution — Spectrum Of Life Integrated Wellness Centre in Kuala Lumpur. Similarly, this one also has no links to the first two. Her condition is also not life-threatening.
"a judge asked for more details of her treatment after noting that her condition does not appear to be life-threatening at the moment, based on her current documentation."

TODAY
Netters think that she is a flight risk.
Most netters think that she is trying to make an escape plan. After all, she is seeking treatment from Malaysia. Could she not have picked another country better known for their medical technology, even if she don't want to get treatment in Singapore?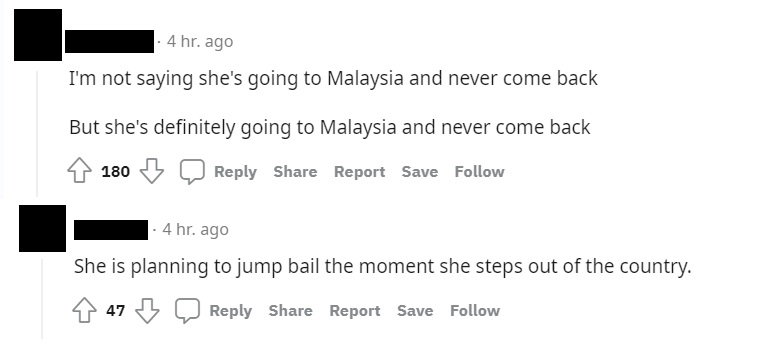 Others saw the irony of this situation.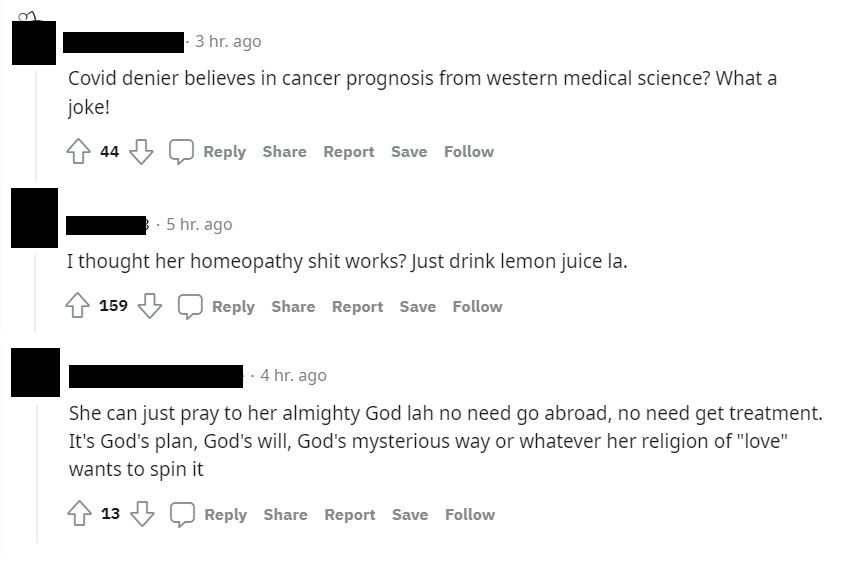 Wonder what kind of treatment she plans to get in Malaysia. What do you think? Should we let her go?